| | |
| --- | --- |
| Camp Location: | Beach Lake, PA |
| Camp Gender: | Coed |
| Camp Type: | Resident Camp |
| Program Emphasis: | General Program |
More Than a Summer Camp, An Experience of A Lifetime!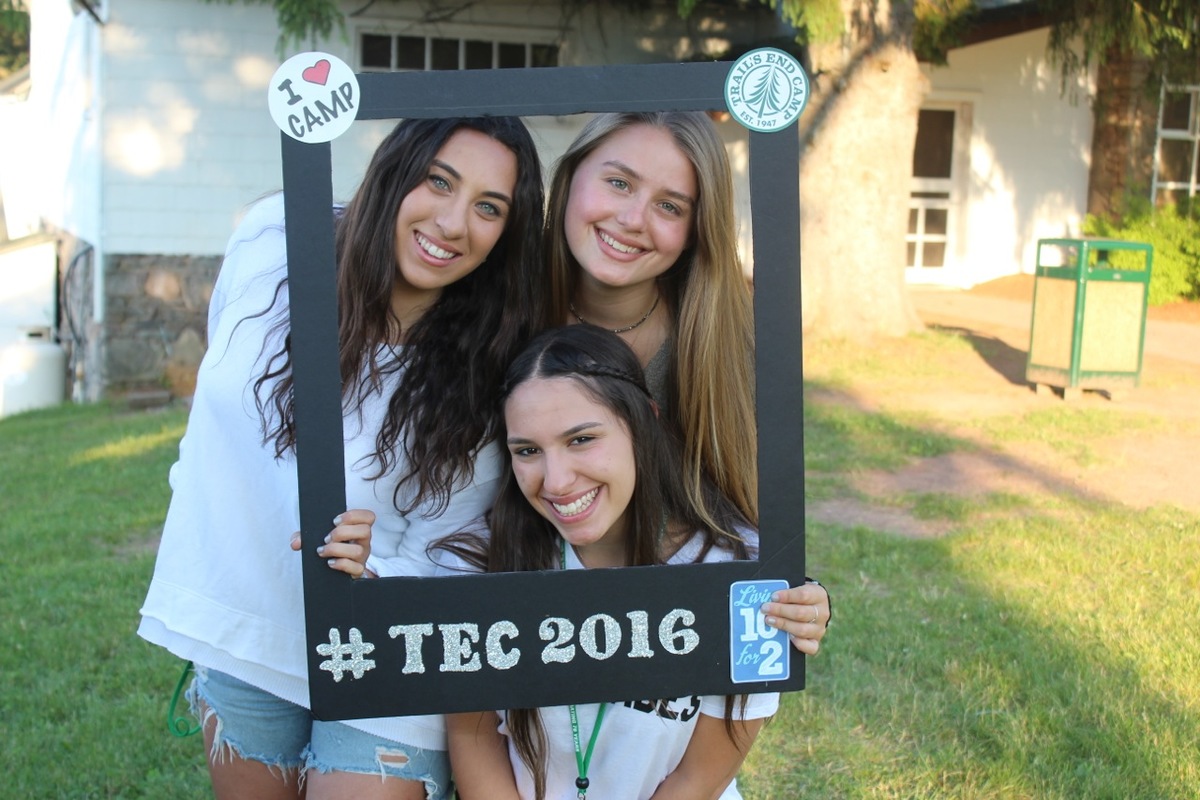 Are you looking for hands on experience working with children?
Are you actively seeking experience that can help you on your career path?
Each summer over 100 college students are chosen to take part in the Trail's End Experience. These students travel from all over the U.S., Canada, New Zealand, South Africa, Australia and Europe for the TEC Experience.
We are proud to announce the opening of Chestnut Lake, our new premiere summer camp! Chestnut Lake is a session camp offering exciting summer experiences in a 3 or 6 week setting. Submit an application now and double your chances of getting a top summer job today!
Trail's End Camp and Chestnut Lake Camp are set in the midst of beautifully landscaped countryside in the Pocono Mountains. Our facilities are state of the art. Both are coed camps, consisting of campers, ranging in age from 7-16.
Our programs are geared toward the all-around camper who enjoys participating in team and individual sports, crafts and technologies, drama, and our outdoor adventure program.. We encourage our campers to try new things and base their success on their attitude, rather than their aptitude!
As a member of our staff, you will be part of a team of people who create a positive environment for everyone that lives in our community. We require maturity, a good sense of judgment, and the ability to communicate effectively.
Our 50% staff return rate is a testament to how hard we work to provide you with an experience of a lifetime. We guarantee you a summer of rewarding hard work and positive and motivational people surrounding you to help you succeed.
Make sure to check out our website at www.trailsendcampjobs.com to find out more about the Trail's End & Chestnut Lake Experience and to complete an on-line application.
On-Line Application
WE HAVE LIMITED OPENINGS FOR A VERY SELECT GROUP OF TEACHERS & COACHES (OR EDUCATION MAJORS WITH CLASSROOM EXPERIENCE) WHO WOULD LIKE WORK AS A GROUP LEADER. GROUP LEADERS LEAD 36 CAMPERS AND 12 STAFF MEMBERS. QUALIFIED APPLICANTS SHOULD CONTACT US IMMEDIATELY AT 866-803-7643 x21.
Please go to www.mysummercampexperience.com to find out more about the Trail's End & Chestnut Lake Experience and to complete an on-line application!
Staff Experience from Trail's End Camp on Vimeo.
Positions Available:
Sports Counselors

Archery
Baseball
Basketball
Bicycle
Roller Hockey
Ice Hockey
Football
Golf
Gymnastics
Lacrosse
Soccer
Softball
Tennis
Volleyball


Miscellaneous

Photography
Radio
Video
Outdoor Trip Leader


General Staff Positions

General Camp Counselor
Program Director
Maintenance Positions
Office Positions


Performing Arts

Drama
Dance
Film Making


Academic Staff Positions

Environmental Education
Camp Newspaper


Waterfront Counselors

General Waterfront Counselor
Canoeing
Kayaking
Rafting
Sailing
Swimming
Water Skiing


Health and Safety

Doctor
Nurse
Lifeguard
Water Safety Instructor


Arts and Crafts Positions

Ceramics
Fabric Design
Jewelry Design
Woodworking


Kitchen Staff

Cook
Food Prep
Baker

Contact Information
Summer Address
Beach Lake, PA
Winter Address
1714 Wantagh Avenue
Wantagh, NY, 11793 United States
800-408-1404 (tel.)
516-781-5021 (fax.)
Job Board Front Page
---