Camp Location:
Jackson, MI
Camp Gender:
Coed

Camp Type:
Resident Camp
Travel Camp

Program Emphasis:
General Program
Specialty Camp

Salary Range:
$190.00 - $300.00
The Adventure of a Lifetime - Several Summer Positions Available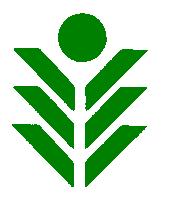 YMCA Storer Camps is located in the beautiful Irish Hills region near Jackson, MI. We are one of the oldest and largest residential YMCA Camps in the country. We have been in existence since 1918 and have over 1200 acres of camping facilities. We have two camping centers that are divided by a 250 acre spring fed lake. Both our North and South centers are used for residential camp. South Center focuses on more rustic camping for the teen campers.
Hiring for Summer 2014 - Healthy Happy Leaders need apply
Do you love working with kids? Come work at one of the best Resident camps this summer! YMCA Storer Camps is currently hiring for our summer camp program. We have multiple positions open.

Do you want to be part of young campers lives, leading a wide variety of outdoor activities with kids of all ages? Are you a certified lifeguard? Are you certified in first aid? Are you knowledgeable with arts and crafts or want to be a sports specialist? Have you worked with high or low ropes? Apply now to be a summer camp staff member for YMCA Storer Camps and give our campers an experience they will never forget helping us to build relationships that last a lifetime!
Founded in 1918, Storer is a leader in Summer Resident, Outdoor Environmental Education and Specialty Camping programs. We have recently invested millions into our world- class facility. Our stunningly beautiful 1200-acre campus includes 800 acres of natural surroundings with 15 unique ecosystems including a spring fed 240-acre lake. Our comprehensive facilities are exceptional: from high tech, cutting edge technology, new lodges and dining facilities, to rustic cabin settings.
Candidates must be child focused, fun to be around, self-starting, hardworking, and enjoy working with a team all while supporting the YMCA Storer Camp mission, "To put Judeo/Christian principles into practice through programs and experiences in the natural environment that build a healthy spirit, mind and body for all."
The salary for these positions range from $190.00 to $300.00 per week, depending on certification and experience, with room and board included. Salary for Director level positions is slightly higher.

You must be at least 18 to apply and out of high school for at least one year.
Positions Available:
Other Positions

Sailing Director
Sailing Instructors
Camp Health Officer
Youth Camp Counselors
Ropes Specialist
Village Directors
Waterfront Staff
Paddling Staff
Ranch Counselors
Snorkeling Specialist
Teen Camp Counselors


Health and Safety

Nurse
Nurse's Assistant
Lifeguard


Miscellaneous

Horseback Riding Instructor
Outdoor Trip Leader


Waterfront Counselors

General Waterfront Counselor
Canoeing
Kayaking
Sailing
Snorkeling
Swimming


Sports Counselors

Archery
Riflery


General Staff Positions

General Camp Counselor

Contact Information
Summer Address
6941 Stony Lake Road
Jackson, MI, 49201 United States
517.536.8607 (tel.)
517.536.4922 (fax.)
Winter Address
6941 Stony Lake Road
Jackson, MI, 49201 United States
517.536.8607 (tel.)
517.536.4922 (fax.)
Job Board Front Page
---