Camp Location:
Cornwall on Hudson, NY
Camp Gender:
Coed

Camp Type:
Resident Camp

Program Emphasis:
General Program
Specialty Camp

Salary Range:
$2000.00 - $2000.00
NYMA Is Looking For Dorm Supervisors For Summer Program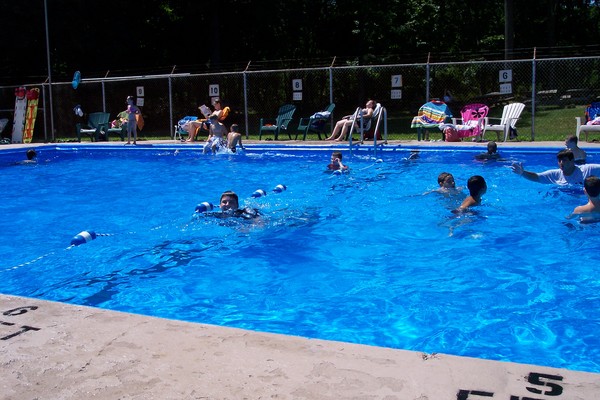 New York Military Academy, established in 1889 in Cornwall-on-Hudson, New York, is a college preparatory school for day and boarding students in grades 7 through 12.

The Summer Program includes an array of thoughtfully guided outdoor activities and challenge opportunities, as well as a full schedule of adventure learning with the military flavor that NYMA summer programs are famous for. Curriculum is specially designed to provide positive kids with a variety of opportunities for personal growth, mentored exercise, and just plain fun.

- Boarding Students Ages 13-17

Activities may include Obstacle Course, Orienteering and Navigation, Marksmanship in our NRA-certified indoor rifle range, PT, Kayaking, Canoeing, Wilderness Survival, Horseback Riding, Paintball

Present Open Positions:
Dorm Supervisors
Stipend: $2000 for 5 week period
NOTE: Applicant must be able to work the entire 5 weeks.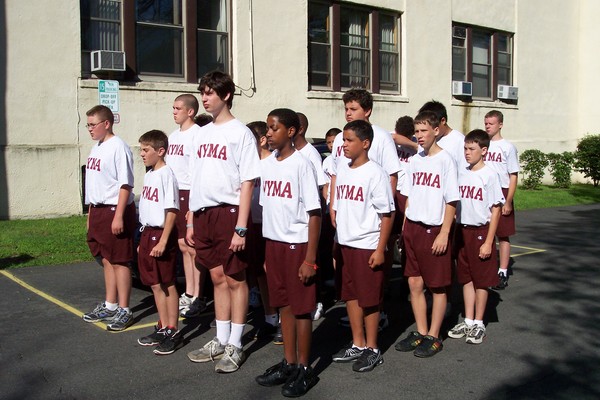 Dorm Supervisor Responsibilities
The Dorm Supervisor is the Primary Point of Contact (POC) for all student issues that occur within the dorm and during activities. A standard workweek includes no more than 40 hours per week, (days, evenings, nights and weekends.) It can vary based upon a variety of factors such as necessity to cover emergency absences of other dorm supervisors.

A Dorm Supervisor scheduled for a shift is responsible for the duties listed below:
* Advise, counsel and supervise the students in your charge. Document all counseling sessions.
* Maintain 100% accountability of assigned students and equipment.
* Conduct and document daily inspections and take remedial actions, assist and/or conduct departure and arrival inspections to ensure cleanliness and security of rooms and interdict any contraband coming on campus. Inspect personal equipment to ensure no presence of unauthorized items. Conduct arrival and departure room inspections with each student. Document and initial any room change using "room condition reports" on each student.
* Supervise laundry pick up and return.
* Conduct maintenance inspections during each shift and report any maintenance deficiencies via work order to the maintenance department. Insure chargeable damages are accounted for on a properly executed charge slip.
* Monitor and record student Performance Reports daily and provide consolidated list to Summer School Director.
* Maintain student files, counsel, monitor and direct students to attain student's compliance with all Academy rules and regulations. Document all counseling and follow-ups.
* Become thoroughly familiar with the Summer Rules and periodically review them to remain current and knowledgeable.
* Strictly enforce all Academy Regulations in a firm, fair and consistent manner.
* Personal conduct and appearance must be in accordance with the Academy policies set by the Summer School Director and Superintendent.
* Treat all students with respect; never touch, curse at or threaten a student.
* Report for duty prepared to do your duty in the correct uniform, at the designated time
and remain at the duty location and depart only when properly relieved.
* Maintain an accurate duty log while on duty and thoroughly brief your replacement and the Summer School Director on request. Logs, at a minimum, will annotate all incidents, phone calls, and nightly rounds.
* Demonstrate loyalty and respect for other Dorm Supervisors, the Summer School Director and the Academy. Do not do or say anything to students, parents or others that is contrary to the Academy's policies, procedures or actions. Handle any disagreements with policy or procedures by using the chain of command or open door policy.
* The employee also agrees to perform, as assigned by the Superintendent, the Summer School Director or their duly authorized agents, any duties which are in keeping with the policies of the Academy and reasonable in scope and duration which are usual to this/these positions.

SKILLS AND ATTRIBUTES
* Active Listening - Giving full attention to what other people are saying, taking time to understand the points being made, asking questions as appropriate, and not interrupting at inappropriate times.
* Speaking - Talking to others to convey information effectively.
* Critical Thinking - Using logic and reasoning to identify the strengths and weaknesses of alternative solutions, conclusions or approaches to problems.
* Reading Comprehension - Understanding written sentences and paragraphs in work related documents.
* Judgment and Decision Making - Considering the relative costs and benefits of potential actions to choose the most appropriate one.
* Active Learning - Understanding the implications of new information for both current and future problem solving and decision making.
* Problem Solving – Initiate and actively participate in problem solving by using policies, procedures, experience, people, tools and equipment available.
* Oral Comprehension - The ability to listen to and understand information and ideas presented through spoken words and sentences.
* Problem Sensitivity - The ability to tell when something is wrong or is likely to go wrong.
* Oral Expression - The ability to communicate information and ideas in speaking so others will understand.
* Inductive Reasoning - The ability to combine pieces of information to form general rules or conclusions (includes finding a relationship among seemingly unrelated events).
* Written Expression - The ability to communicate information and ideas in writing so others will understand.
* Distance Vision – The ability to see well at 50 yards from the observer, corrected or uncorrected.

PHYSICAL REQUIREMENTS and WORKING ENVIRONMENT
The physical demands described here are representative of those that must be met by an employee to successfully perform the essential functions of this job. Reasonable accommodations may be made to enable individuals with disabilities to perform the
essential functions. The person in this position:
* Constantly communicates with students, parents, and colleagues regarding students and their needs. Must be able to exchange accurate information in these situations.
* Constantly ascends and descends stairs while, for example, monitoring student activity and safety in multi-level dorm buildings.
* Frequently moves about the building, about the campus and at off campus facilities, while, for example, supervising the students in various locations.
* Occasionally remains in a stationary position and uses hands to finger, handle or use objects, tools or controls.
* Occasionally lifts objects up to 10 pounds for short distances.
* Occasionally required to lift or support a student.
The noise level of the work environment is frequently loud, and occasionally very loud.

EDUCATION AND EXPERIENCE
* A current and valid driver license is required. Driving Record must be deemed insurable by NYMA insurance providers. Failure to maintain an insurable driving record will result in termination of employment.
* Previous experience working with children is preferred.
* Must be 18 years or older.
* Must complete a background screening.

Applicant must be able to work the entire 5 weeks.
Positions Available:
Other Positions

Dorm Supervisor

Contact Information
Summer Address
78 Academy Ave.
Cornwall on Hudson, NY, 12520 USA
845-534-3710 (tel.)
845-534-7121 (fax.)
Winter Address
78 Academy Ave.
Cornwall on Hudson, NY, 12520 USA
845-534-3710 (tel.)
845-5347121 (fax.)
Job Board Front Page
---