Camp Location:
Almond, WI
Camp Gender:
Coed

Camp Type:
Resident Camp

Program Emphasis:
General Program
Retreat/Rental

Salary Range:
$225/wk - $400/wk
Make a difference in 2015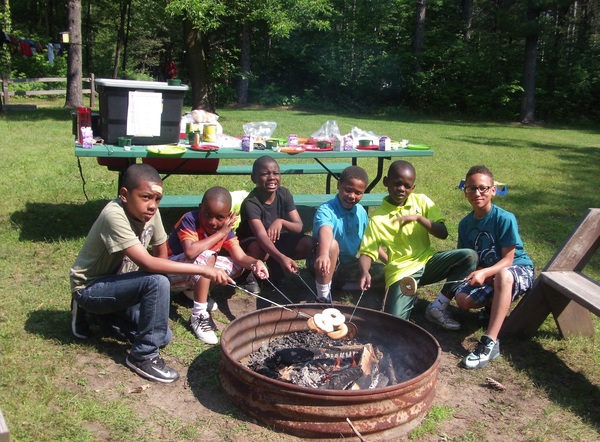 Camp Helen Brachman is seeking individuals who are dedicated and passionate about working with kids at summer camp! We are a growing summer camp program serving youth ages 8 - 15 from Milwaukee, WI. If you are looking for the summer of a lifetime, consider applying to join our 2015 staff team.
More About our Organization and Camp
COA Youth & Family Centers sent the first eight kids to camp in 1906. Camp is a life-changing experience where kids experience the great outdoors: campfires, swimming, fishing, boating, hiking, biking, sports, starry nights, and make life-long friends. Over a century later, COA is proud to still provide this opportunity at Camp Helen Brachman on 200 beautiful acres along the shores of Pickerel Lake near Stevens Point, Wisconsin.
Each summer, kids ages 8-15 enjoy all of the fun and adventure the outdoors has to offer. Trained counselors provide a safe and supportive environment in which to learn and play. Older youth who distinguish themselves are invited to return as Counselors In Training (CITs), learning leadership, problem-solving, and communication skills which they can draw upon as they move toward adulthood.

Our Goals At Camp Are:

All campers will have the opportunity and be encouraged to create new and positive relationships with fellow campers and staff.

All campers will increase their knowledge of and desire to make healthy choices regarding physical activities, healthy foods, and emotional well-being.

All campers will feel valued and respected by fellow campers and staff.
Positions Available:
Sports Counselors

Archery
Basketball
Bicycle
Football
Golf
Soccer
Volleyball


Health and Safety

Nurse
Nurse's Assistant
EMT
Lifeguard
Water Safety Instructor


Kitchen Staff

Food Prep
Dishwasher
Nutritionist


Academic Staff Positions

Teacher - General
Camp Newspaper


Arts and Crafts Positions

Ceramics


Waterfront Counselors

General Waterfront Counselor
Canoeing
Fishing
Kayaking
Sailing
Swimming


Performing Arts

Drama
Dance
Acting
Music


General Staff Positions

General Camp Counselor
Maintenance Positions
Office Positions


Miscellaneous

Outdoor Trip Leader

Contact Information
Summer Address
9341 Asbury Drive
Almond, WI, 54909 United States
715-366-2234 (tel.)
715-366-2236 (fax.)
Winter Address
9341 Asbury Drive
Almond, WI, 54909 United States
715-366-2234 (tel.)
715-366-2236 (fax.)
Job Board Front Page
---