Build your resume. Earn Some Money...Make a difference. Work at Camp Towanda in PA.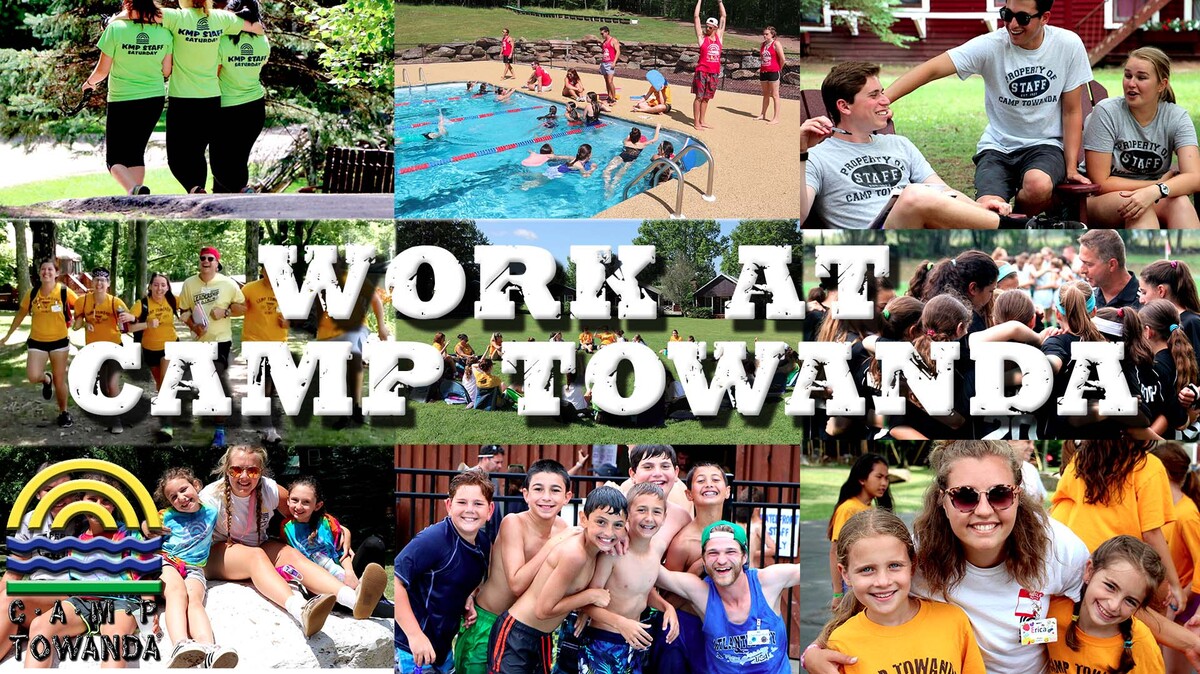 Camp Towanda is a private, coed, 7-week, traditional sports and "all-around" camp with cultural activities, too. We offer HIGH QUALITY instruction, supervision, facilities and care to our campers. Quite simply: "We provide a fun time in a safe and responsible environment with great people."

We run a well rounded, wholesome program for all levels of interests and abilities for kids ages 6-17. Our program is very diversified-Tennis and Waterskiing are just as popular as Drama, Arts&Crafts, Rocketry, Radio and Lacrosse! Every department at Camp Towanda is important, valued and professional. Staff members are required to have completed at least one year of college, submit qualified references, be interviewed and possess the skill or talent necessary to care, be attentive, supportive and responsible for children. Not only do we take pride in our beautiful 300 acre facility, but also our superb and dedicated staff. The role of a counselor varies. We hire more staff than most camps...Department heads, specialists, group leaders, general counselors and support staff all play a vital role as being a part of the nucleus of the camp experience. Applicants must be patient, fun-loving, spirited, and genuinely concerned with the welfare and development of young people. In fact: we only look for staff members who will serve as role models for our campers. The role of a camp counselor encompasses a lot of different areas and the hours are extensive. You need to have plenty of stamina! There is not much down time for the entire summer. It is also an experience for a lifetime. You will develop lifelong friendships here. The majority of our staff returns for several years. We invite General Counselors to participate in a Lifeguard training course sponsored by the American Red Cross beginning approximately June 9th. Successful candidates will receive ARC certification and an additional $100 for assisting as a lifeguard at the pool or lake during the camp season. The dates of camp are from June 15th-August 11th. Some departments arrive earlier for additional training and certification. Optional PRE and POST season work is available from Late May thru early September. Those staff that stay on through Labor Day receive an additional bonus for Post Camp. Please feel free to contact us on our Job Line 570 253-3266 with any questions. We look forward to hearing from you soon and hoping that you will be a part of our camp community in 2018, the 96th year of Camp Towanda.
ADMINISTRATIVE STAFF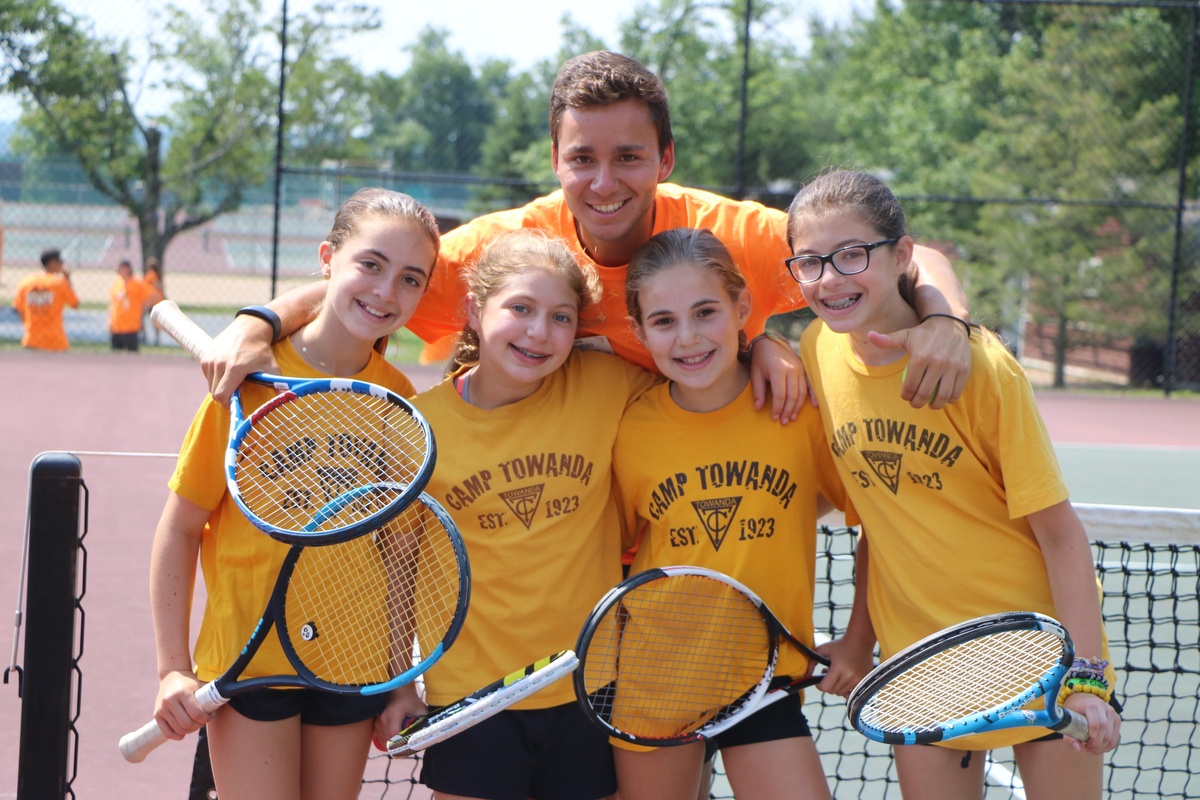 TEACHERS .......PROGRAM HEADS........UNIT LEADERS....BASKETBALL DIRECTOR...ROLLER HOCKEY DIRECTOR....GYMNASTICS DIRECTOR....LACROSSE DIRECTOR....FLAG FOOTBALL DIRECTOR...EXCURSIONS DIRECTOR....SECRETARY....REGISTERED NURSE ....ASSISTANT FOOD SERVICE DIRECTOR.

Opportunities available for mature, responsible, organized professionals to join us this summer and many more.
Sports
Archery
Baseball
Basketball
Bicycle
Roller Hockey
Football
Golf
Gymnastics
Lacrosse
Soccer
Softball
Tennis
Volleyball

Waterfront
Waterfront Counselor
Canoeing
Fishing
Kayaking
Sailing
Swimming
Water Skiing

Academic
Computers - General
Teacher - General
Science
Environmental Education
Camp Newspaper

Health and Safety
Nurse
Nurse's Assistant
Lifeguard
Water Safety Instructor

Arts and Crafts
Ceramics
Jewelry Design
Woodworking
Painting And Drawing

Other Positions
Fitness
zumba
yoga
pilates
AV technical
Lego
Rocketry
culinary/cooking
woodworking
ceramics

Miscellaneous
Photography
Radio
Video
Farming
Outdoor Trip Leader

Performing Arts
Drama
Dance
Acting
Film Making

General
Camp Counselor
Program Director
Maintenance Positions
Office Positions

Summer Address
700 Niles Pond Rd
Honesdale, PA 18431
570 253-3266 (tel.)
570 253-6334 (fax.)
Winter Address
P.O. Box 12
Demarest, NJ, 07627
570 253-3266 (tel.)