Paid Summer internships and Leadership Positions at Premier Sleepaway Camp.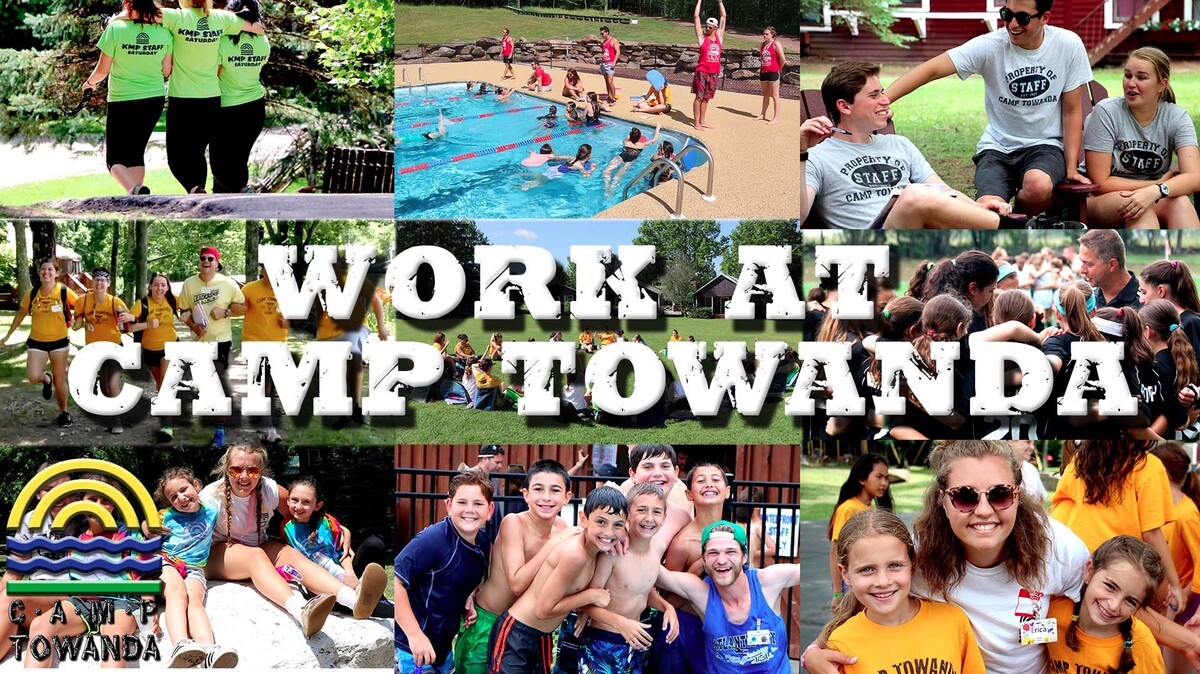 Do you want to spend your summer job outdoors? Make a difference in the lives of children? Meet people from all over the world? Build your resume while having an amazing summer?

Join our camp family this summer for a challenging and rewarding job experience that that will give you the skills you need for your future. Make a difference in the lives of our campers, while enjoying our beautiful outdoor facilities and working with people from around the world.

When you work at Camp Towanda, you get hands-on experience and leadership opportunities, while building skills that any future employer is looking for, such as flexibility, adaptability, initiative, self-direction, social and cross-cultural skills, productivity, accountability, leadership and responsibility.

Camp Towanda is now hiring Sports Instructors, Coaches and Activity Specialists, Group Leaders, Department Heads, and General Counselors! Our program consists of all the land and water sports, outdoor adventure, theatre, art and more! We offer professional paid internships in many fields including marketing, health administration, nursing, finance, hospitality, event planning, food services, sports management, media and nutrition. We work with colleges for school credit and provide mentorship opportunities.

Camp Towanda is the premier family-owned and operated, co-ed 7 week sleep-away camp in Northeast Pennsylvania for children ages 7-17. We are nestled on over 400 acres of beautiful fields, facilities, waterfront and countryside. At Camp Towanda, we provide a well-rounded experience for our campers and staff in a nurturing, safe environment with endless opportunities for them to try new things and feel great about themselves! Our program offers excellent and professional instruction in all land and water sports, fine arts, drama and adventure, as well as very creative evening activities and special events.

We attract down-to-earth, friendly and spirited campers, families and staff. We hire 300 counselors and support staff from over 20 countries and all across the USA. When you work at Camp Towanda, you make a real difference in camper's lives, while building your resume and career-building skills (leadership, work-ethic, public speaking, management, responsibility) with the support of our top-notch senior staff and Directors. The job of a counselor is multi-faceted; your spirit, creativity and leadership is paramount. When at camp, it is a 24-hour job. Flexibility, responsibility and stamina are key attributes for our staff to possess. Working with kids is a challenging job but one of the most rewarding job experiences you will ever have.

All meals, room and board are included with scheduled time off. We are located near a popular summer destination in the Pocono Mountains and less than 2 ½ hours away from New York City and Philadelphia.

For 97 years, Camp Towanda has continued to define what summer camp is all about. We are highly regarded and respected as an industry leader and are involved in giving back to various organizations throughout the year. Camp Towanda is accredited by the American Camp Association.

When you work at Camp Towanda, it's so much more than a summer job- it's a family, network and community that will change your life forever. Thank you for considering Camp Towanda for your best summer job experience yet! Begin your application today!

Competitive salary, room and board, all meals included, travel reimbursement
Paid Internships Available Too

Job Requirements:
Available mid-June thru mid-August (some department orientations begin early June)
Freshman in college or later
Qualified references
Great with children
Strong work ethic
Desire to have fun and make a difference!

Job Positions Available:
General Counselors
Specialists
Art Specialist
Baseball Specialist
Basketball Specialist
Drama/Theatre Specialist
Field Hockey Specialist
Fitness Specialist
Flag Football Specialist
Hockey Specialist
Lacrosse Specialist
LEGO / STEM Specialist
Media Specialist
Outdoor Adventure Specialist (ropes, bikes, archery, river crew, farming)
Soccer Specialist
Tennis Specialist
Volleyball Specialist
Waterfront Specialist (swim instructors, boating instructors)
Waterski Specialist
Zumba Specialist
Department Heads
Group Leaders / Assistant Group Leaders
Senior Staff Leadership

ADMINISTRATIVE STAFF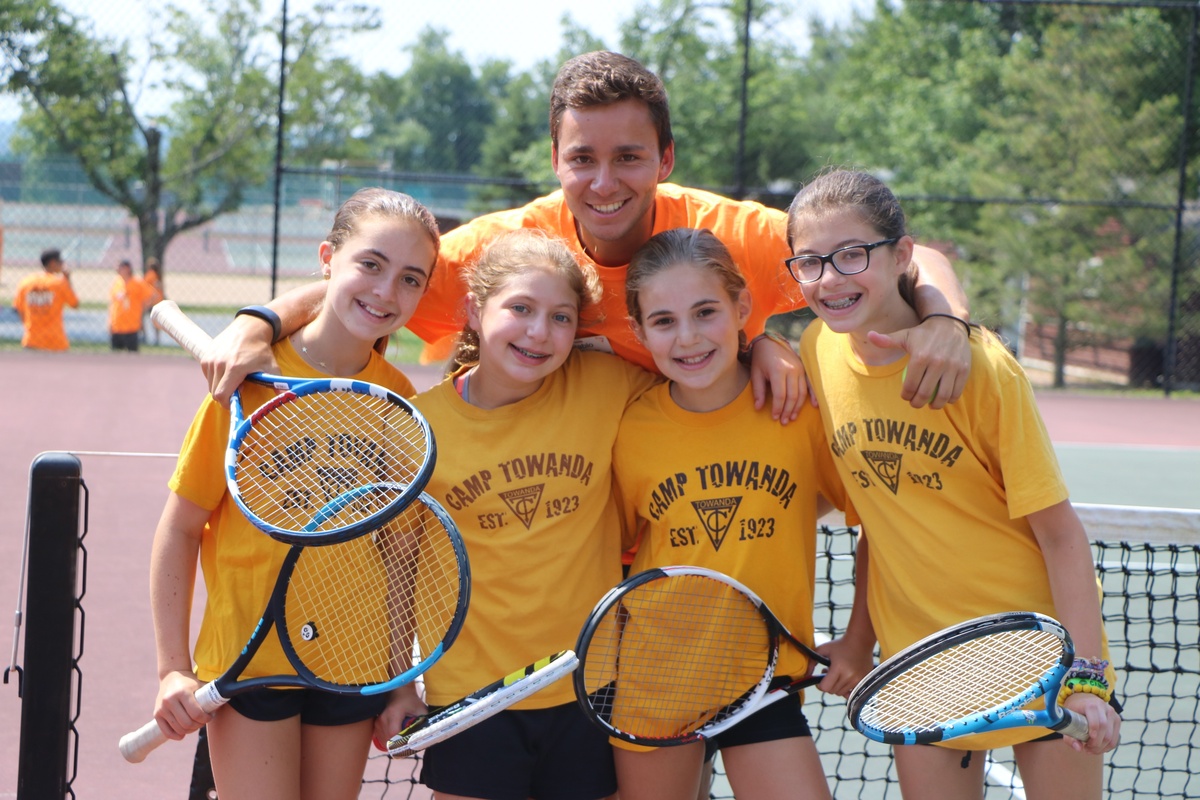 TEACHERS .......PROGRAM HEADS........UNIT LEADERS....BASKETBALL DIRECTOR...ROLLER HOCKEY DIRECTOR....GYMNASTICS DIRECTOR....LACROSSE DIRECTOR....FLAG FOOTBALL DIRECTOR...EXCURSIONS DIRECTOR....SECRETARY....REGISTERED NURSE ....ASSISTANT FOOD SERVICE DIRECTOR.

Opportunities available for mature, responsible, organized professionals to join us this summer and many more.
Sports
Archery
Baseball
Basketball
Bicycle
Roller Hockey
Football
Golf
Gymnastics
Lacrosse
Soccer
Softball
Tennis
Volleyball

Waterfront
Waterfront Counselor
Canoeing
Fishing
Kayaking
Sailing
Swimming
Water Skiing

Academic
Computers - General
Teacher - General
Science
Environmental Education
Camp Newspaper

Health and Safety
Nurse
Nurse's Assistant
Lifeguard
Water Safety Instructor

Arts and Crafts
Ceramics
Jewelry Design
Woodworking
Painting And Drawing

Other Positions
Fitness
zumba
yoga
pilates
AV technical
Lego
Rocketry
culinary/cooking
woodworking
ceramics

Miscellaneous
Photography
Radio
Video
Farming
Outdoor Trip Leader

Performing Arts
Drama
Dance
Acting
Film Making

General
Camp Counselor
Program Director
Maintenance Positions
Office Positions

Summer Address
700 Niles Pond Rd
Honesdale, PA 18431
570 253-3266 (tel.)
Winter Address
P.O. Box 12
Demarest, NJ, 07627
570 253-3266 (tel.)