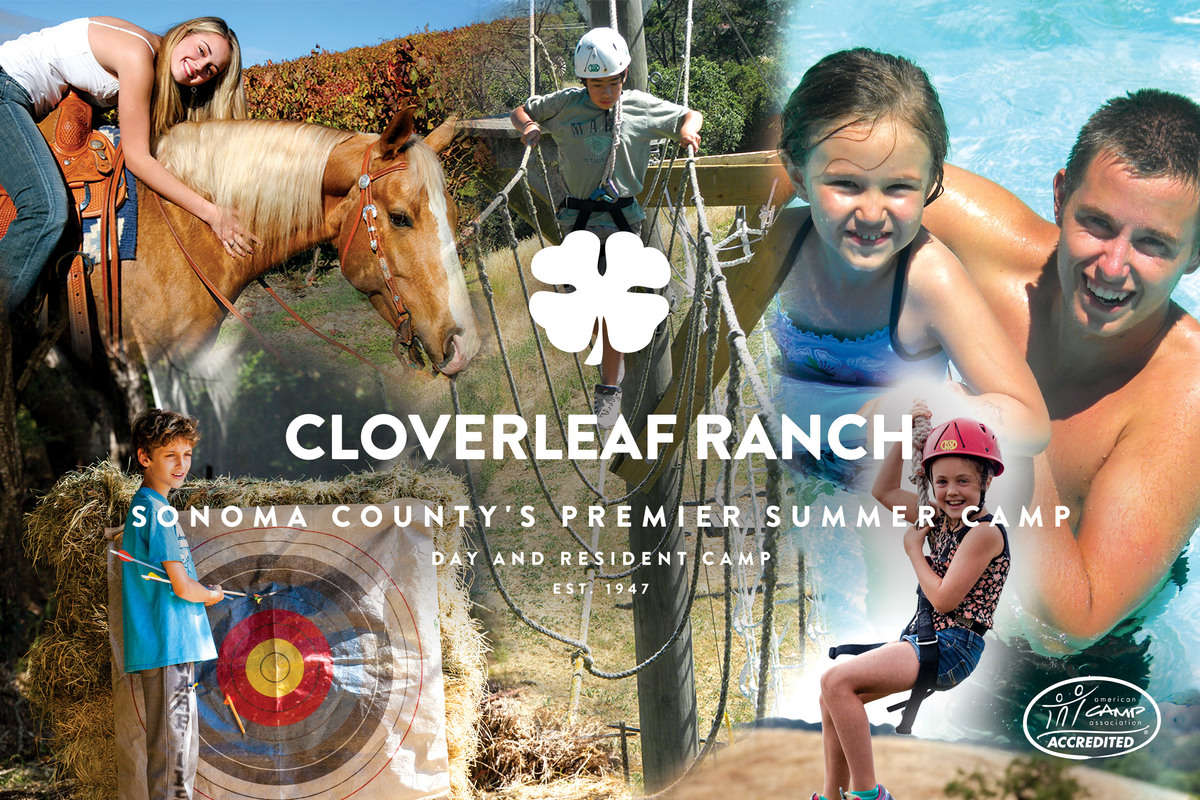 Hello!

We are currently looking for summer camp counselors that can commit to a position that involves being on site 24 hours, 6 days a week. We are looking for lifeguards that are First aid and CPR certified. We are also looking for counselors who are interested in working with horses, and have previous Western riding experience. Our summer camp is located in beautiful Sonoma County, and has been around for 72 years!
Our Legacy
For over half a century, Cloverleaf Ranch has provided a healthy, wholesome and fun vacation for children. Originally a boys working ranch, Cloverleaf has become a "home away from home" for thousands of children and adults from all over the world. Born in 1947, our ranch was built (board by board) by my Grandfather, Larry Armstrong and created by my Grandmother, Grace Armstrong.

Today, in addition to our award-winning horse boarding and riding programs, we are home to Sonoma County's Premiere Summer Camp Program. Our ranch brings the fun and excitement of the traditional summer camp experience to campers, with activities such as horseback riding, campouts, hiking, swimming, ropes course, arts and crafts, zip-lining and many more activities. 160 acres of oak tree dotted hills and grazing land, Cloverleaf Ranch is the perfect setting for a camp adventure! The location is just off Highway 101 at the northern edge of Santa Rosa, only an hour's drive from San Francisco.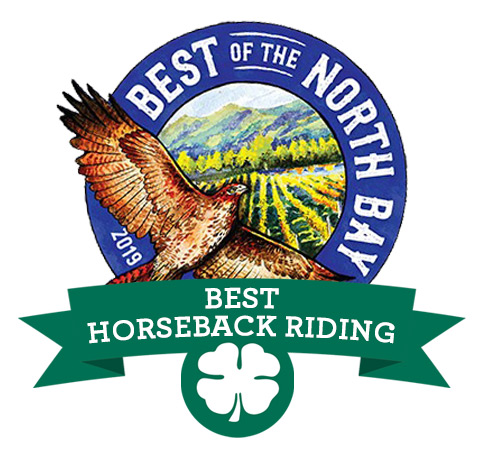 Sports
Archery
Baseball
Basketball
Riflery
Soccer
Tennis
Volleyball

Other Positions
Western Riding Instructors
Lifeguards
Support Staff

General Staff
Camp Counselor
Assistant Director
Maintenance Positions

Health & Safety
Lifeguard
Water Safety Instructor

Arts & Crafts
Painting And Drawing

Performing Arts
Drama
Dance
Acting
Music

Kitchen
Cook
Food Prep
Dishwasher

Waterfront
Waterfront Counselor
Swimming

Miscellaneous
Horseback Riding

Summer Address
3892 Old Redwood Highway
Santa Rosa, CA 95403
7075455906 (tel.)
Winter Address
3892 Old Redwood Hwy
Santa Rosa, CA, 95403
(707) 545-5906 (tel.)