Whatever interests you - sports, theater, dance, the arts or just great times with great friends - you will find it at Tripp Lake! Tripp Lake Camp is located on 260 acres of manicured fields nestled among majestic evergreens. It is the only camp situated on beautiful Tripp Lake - the inspiration for many a camp song written for over 100 years.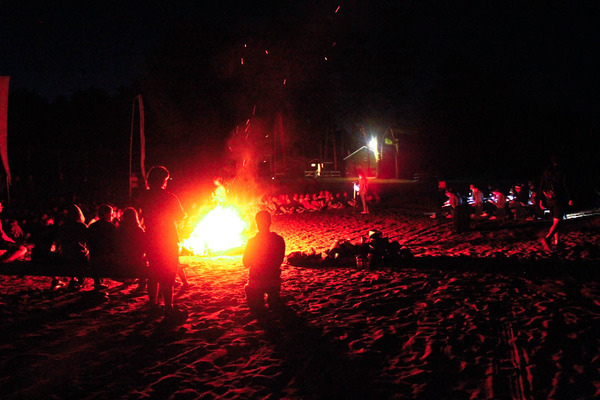 Tripp Lake Camp is located in Poland, Maine. Founded in 1911, Tripp Lake is considered one of the finest girls' camps in the country. Our 7 week residential summer camp for girls ages 7 to 16 offers a broad array of team and individual sports, performing and visual arts, and outdoor living in a fun and stimulating environment.

Our coed staff comes from all over the world to spend their summer on 260 acres with a mile of shorefront in beautiful Maine! Our program runs from mid-June to mid-August. Room and board included.

Tripp Lake fosters a culture built on timeless values. In an increasingly fast-paced world, camp provides a nurturing, supportive environment in which girls can try new things, develop new skills, focus on friendships and take great pride in learning and then passing down the traditions of generations of Tripp Lakers. Along the way, girls gain confidence from navigating new situations, emerge self-assured, caring and well-rounded, and forge some of the closest friendships of their lives.

Sports
Archery
Baseball
Basketball
Field Hockey
Golf
Gymnastics
Lacrosse
Soccer
Softball
Tennis
Volleyball

Other Positions
Unit Leader
Assistant Unit Leader
Trip Director
Waterfront Director
Swim Director

Miscellaneous
Photography
Video
Horseback Riding
Outdoor Trip Leader

Kitchen
Cook
Food Prep
Baker

Arts and Crafts
Ceramics
Jewelry Design
Painting And Drawing

Waterfront
Waterfront Counselor
Canoeing
Kayaking
Sailing
Swimming
Water Skiing

Performing Arts
Drama
Dance
Acting
Film Making

Health and Safety
Doctor
Nurse
Lifeguard
Water Safety Instructor

General
Camp Counselor
Maintenance Positions
Office Positions

Academic
Environmental Education
Camp Newspaper

Summer Address
132 Tripp Lake Camp Road
Poland, ME 04274
207-998-4347 (tel.)
207-998-2073 (fax.)
Winter Address
132 Tripp Lake Camp Road
Poland , ME, 04274
207-998-4347 (tel.)
207-998-2073 (fax.)