The Northwoods are calling and I must go!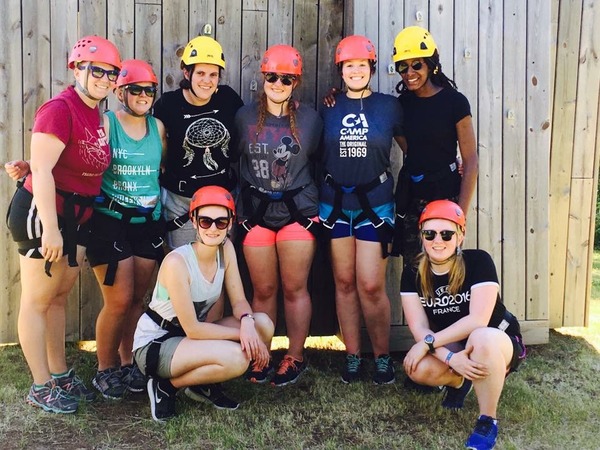 Girl Scouts of Minnesota and Wisconsin Lakes and Pines offers summer programs (resident camp, troop camp and family camp) at three different resident camp locations and one wilderness canoe trip program. With three camps located throughout Northern MN and one located in WI, we are sure to have a location, and session to meet your needs. Please follow the link to our website for more information on all camp programs and wilderness canoe trips.

-Camp Roundelay (one hour south of Duluth, MN) - Specialty: Horseback Riding. Troop Camp, Resident Camp and Family Camp programs.
-Camp Sanderson (one hour southwest of St. Cloud, MN) - Specialty: Day Camp/Day Programs. Troop Camp, Resident Camp and Family Camp programs.
-Camp Shingobee Timbers (near Walker, MN) - Specialty: High Challenge/Rock Climbing. Troop Camp, Resident Camp and Family Camp programs.
-Northern Lakes Canoe Base (20 miles northeast of Ely, MN on Moose Lake) - Specialty: Boundary Waters Wilderness Canoe Trips for Girl and Adults.

Our summer season begins June 9, 2018. Optional Enrichment Training's including American Red Cross Waterfront Lifeguard, American Red Cross Small Craft Safety for Canoeing/Kayaking, American Red Cross CPR/FA, USA Archery Level 1 Training, and Basic/Advanced Outdoor Skills Training starting June 1, 2018.
The Hardest Job You'll Ever Love!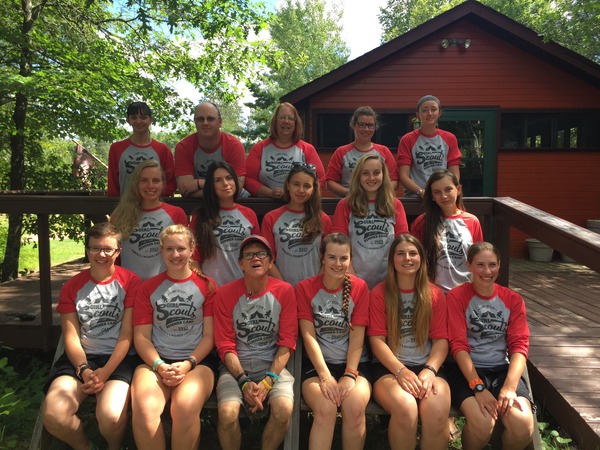 Summer camp is the kind of work where you give your all every day, learn about yourself, and have the opportunity to use your talents to make a difference in the lives of girls. Summer camp is hard work, but it is also loads of fun. The hours are long and at the end of the day, the tired you will feel, is the kind that happens when you really made a difference in the life of a girl and young adult. We provide two hours off each day to relax and rest at resident camp and at least one full day off each week at all camps. Pay at our camps is competitive with other similar camps. Other benefits include developing lifelong friendships, a girl's warm smile, and gaining skills and experience that will make a difference in your own life. This sets camp work apart from other summer jobs. Join Girl Scouts of Minnesota and Wisconsin Lakes and Pines, as we strive to serve all girls to help them develop into caring, competent, confident women through progressive, innovative programming and stewardship.
Benefits of Working as a Camp Staff
· Developing important life and career skills such as communication, planning, leadership, team building and management.
· Build lifelong friendships,
· Discover strengths you never knew you had,
· Increasing your outdoor skills,
· Receive training in areas such as conflict resolution, decision-making, emergency procedures, and outdoor skills.
· Become a positive role model

Earn money and much more
· Room and board provided as part of the compensation.
· Very few expenses, you can save money for college
· Growth in personal and career experiences: just like our campers we hope you develop a personal sense of confidence, teamwork, and leadership!
Waterfront
Canoeing
Kayaking
Swimming

General Staff
Camp Counselor
Program Director
Maintenance Positions

Other Positions
High Challenge Course Manager
Nanny

Health and Safety
Nurse
Lifeguard

Kitchen
Cook
Food Prep
Dishwasher

Miscellaneous
Horseback Riding
Outdoor Trip Leader

Winter Address
424 W. Superior Street
Suite G3
Duluth, MN, 55802
218-302-3183 (tel.)