SEEKING OATMEAL THROWERS FOR A SUMMER OF WISH, WONDER AND SURPRISE!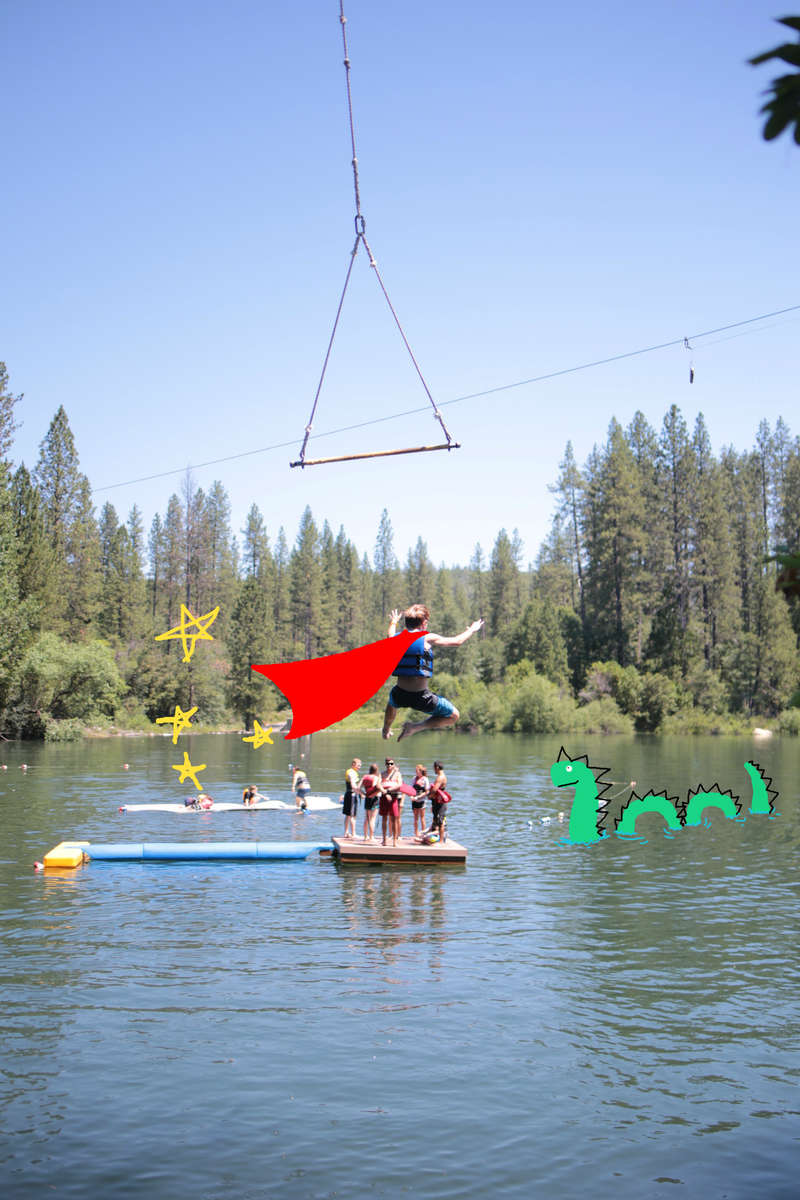 Howdy, friends! And welcome to the uniquely wonderful world of Camp Augusta. Nestled in the foothills of the Sierra Nevada Mountains, Augusta is an 80 acre, non-profit, residential summer camp that offers a one-of-a-kind experience for campers and staff alike. From zipline canopy tours to dinner dressed as pirates and jewelry-smithing to horseback rides through enchanted forests, the days at Augusta are always full of imagination, laughter, wish, wonder, and of course, surprise.

What will you love about Camp Augusta?

-six sessions (3 week-long and 3 two week-long) playing in the sun with 90 campers
-staff training and community bonding for 3.5 weeks!
-reconnecting with the beauty and simplicity of nature
-learning and teaching a handful of our 150+ clinic activities
-living in a small, vibrant and playful community
-developing your communication and counseling skills
-eating delicious, organic meals made fresh every day
-helping kids discover self-confidence, creativity and friendship
-the freedom and support to bring camper's dreams to life

Are you up for the challenge? :)

Current Openings:
-Counselor
-Village Leader
-Kitchen Director
-Kitchen Assistant
-Office Manager
-Puppet Master
-Arts Director
-Equestrian Director
-Ropes Course Manager
-Wilderness Trip Leader
-Wilderness Trip Coordinator

To Apply:

If you're thrilled by the idea of working hard, playing harder, and forming inspiring connections with other staff and campers alike, you're in the right place!

Start by filling out our interest form: http://campaugusta.org/staff/staff-app/staff-interest-form/

Or send an email to applications@campaugusta.org or give us a call at (530) 265-3702.

We can't wait to hear from you!

*Please note that staff must be at least 19 years old and available to work from May 14 to Aug 10, 2019.



More About Camp Augusta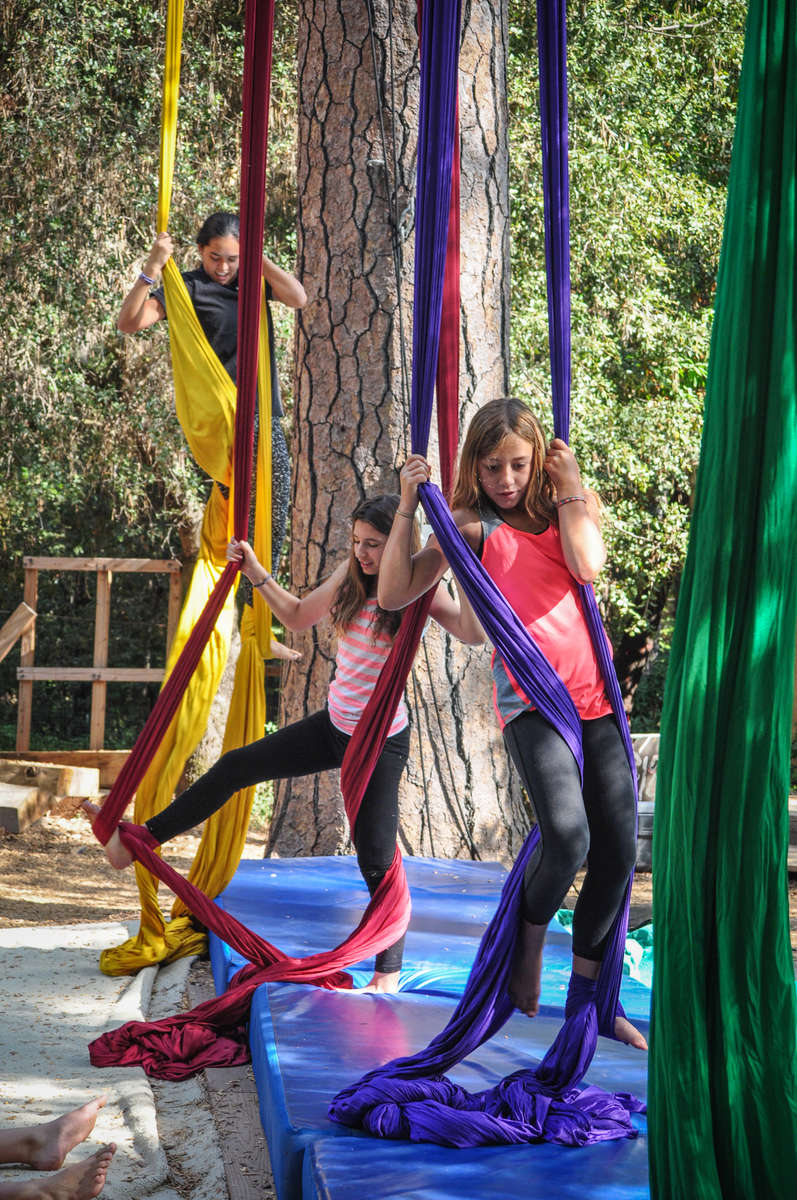 Dates & Benefits:

Housing and meals are provided. Live in a cabin, yurt or treehouse! Meals are organic, locally-sourced and made fresh every day.

Staff must be available from May 14 - August 10, 2019. Staff training is 3.5 weeks long, followed by 9 weeks of main season camp. Opportunities are available to work pre and post season, assisting with family camps and school groups before staff training (April and May) and after the summer (August and September).

The depth of training and ongoing professional support you will receive as a Camp Augusta staff member (in the realms of education, personal development and communication, and activity skills) can offer far-reaching benefits for many other parts of your life.

Daily Life at Camp Augusta:

Working at camp is an experience unlike any other. Our days are beautiful, demanding, inspiring, educational, hilarious, frustrating, silly, surprising, intimate, active and most importantly, full of opportunity. Staff have the opportunity to learn and teach an astounding variety of camp activities. We offer over 150 different activities, and we are always excited about any creative contributions you bring to the table. Staff also have the opportunity to develop themselves personally and professionally. In our 3.5 week staff training and throughout the summer, staff can learn and practice progressive models of child development and counseling, communication techniques like clean communication and Nonviolent Communication, diverse leadership styles as well as how to live in a tight-knit community. Come with an open-mind, a trusting-heart and plenty of ambition. Leave with a soul on fire!


Annual Positions
Waterfront
Waterfront Counselor
Canoeing
Fishing
Kayaking
Rafting
Snorkeling
Swimming

Miscellaneous
Photography
Video
Horseback Riding
Farming
Outdoor Trip Leader

Health and Safety
Nurse
EMT
CPR Instructor
First Aid Instructor
Lifeguard

Sports
Archery
Bicycle
Riflery

Academic
Environmental Education

Performing Arts
Drama
Dance
Acting
Circus
Music

Kitchen
Cook
Food Prep
Baker
Dishwasher
Nutritionist

Arts and Crafts
Ceramics
Fabric Design
Jewelry Design
Woodworking
Painting And Drawing

General
Camp Counselor
Assistant Director
Office Positions

Summer Address
17530 Lake Vera Purdon Rd.
Nevada City, CA 95959
530.265.3702 (tel.)
Winter Address
17530 Lake Vera Purdon Rd.
Nevada City, CA, 95959
530.265.3702 (tel.)