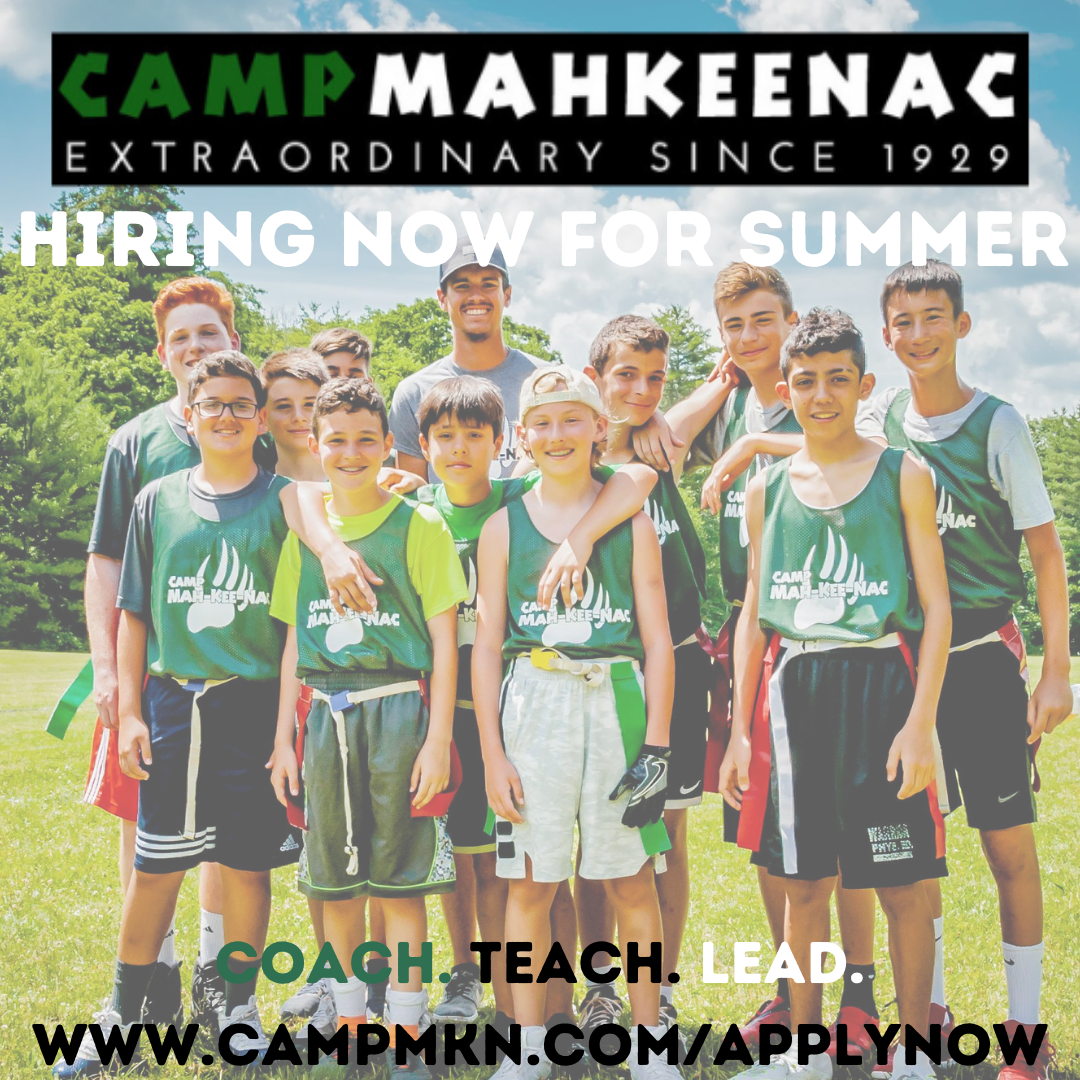 Work hard and have fun while living in a supportive and high-energy environment.

Camp Mah-Kee-Nac is a traditional all-boys overnight camp located in beautiful Lenox, Massachusetts. Founded in 1929, each summer we host over 300 campers, ages 6-16. Our high-quality programming offers athletics, adventure, waterfront, creative and media arts. We are looking for staff with experience in one (or more) of these specialties.

Each summer we hire a staff of 100+ Men and Women to help run activities and serve in leadership roles. Join us in experiencing one of America's finest all-boys traditional overnight camps and have the experience of a lifetime.

Sports
Archery
Baseball
Basketball
Bicycle
Roller Hockey
Football
Golf
Lacrosse
Soccer
Tennis
Volleyball

Other Positions
Adventure
High Ropes
Outdoor Recreation
Culinary

Health & Safety
Lifeguard
Water Safety Instructor

Performing Arts
Film Making

Waterfront
Waterfront Counselor
Canoeing
Fishing
Kayaking
Sailing
Swimming
Water Polo
Water Skiing

Arts & Crafts
Jewelry Design
Woodworking
Painting And Drawing

General
Camp Counselor
Maintenance Positions

https://www.campmkn.com/2021-covidcare-faqs/
Summer Address
Lenox , MA
Winter Address
2321 chestnut ave
Ardmore, PA, 19003
4132744092 (tel.)