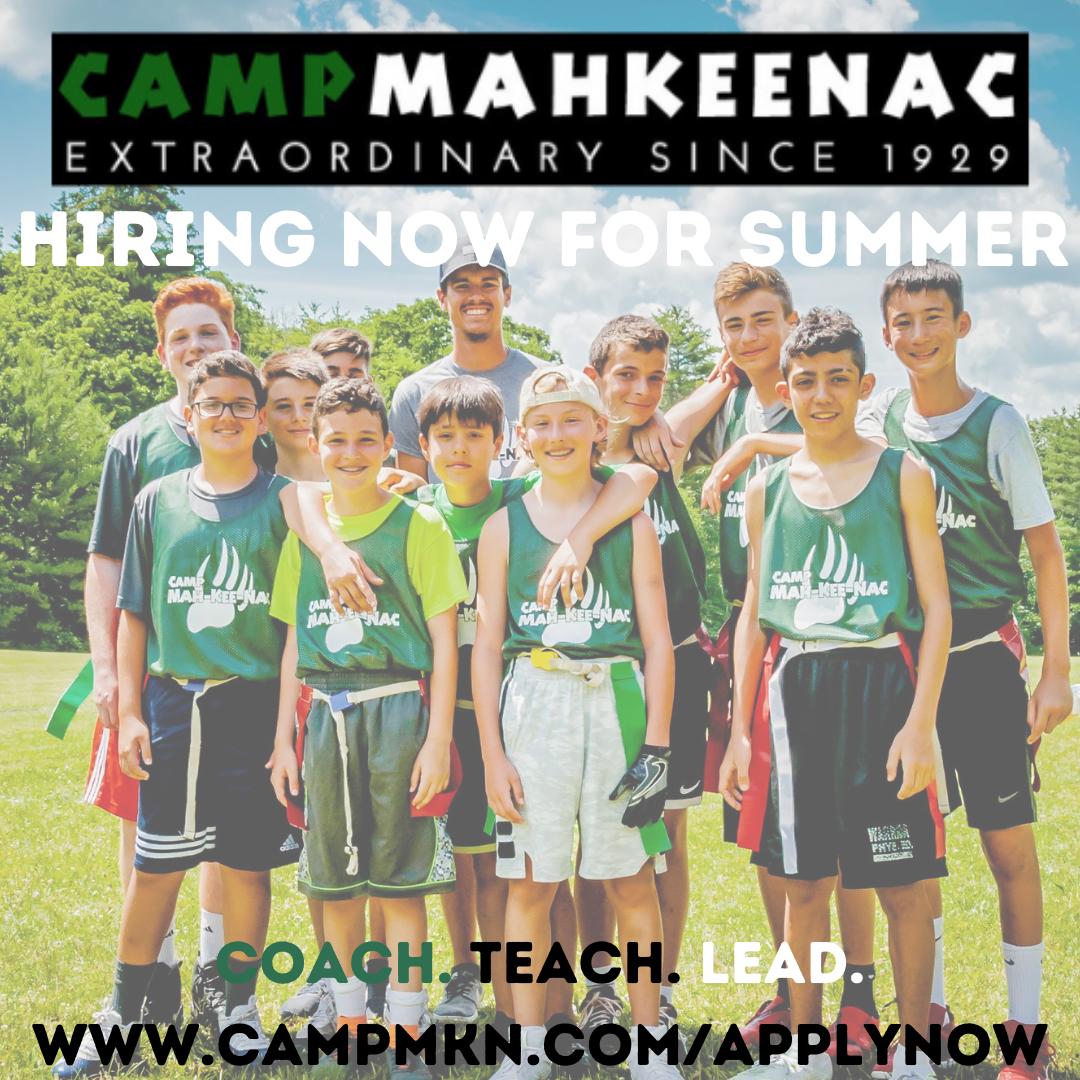 Camp Mah-Kee-Nac is looking for enthusiastic & adventurous individuals to be a part of our extraordinary 2022 staff. Camp Mah-Kee-Nac is a traditional, seven-week overnight all-boys camp located in the beautiful Berkshire Mountains of Massachusetts. We are looking for staff who love spending time outdoors and mentoring children. We hire staff from all around the world so we love to work with individuals who are excited about meeting new people and having extraordinary experiences.

All staff will provide quality instruction at their designated activity and be a great role model to all campers. Our high-quality programming offers athletics, adventure, waterfront, creative and media arts. We are looking for staff with experience in one (or more) of the specialties listed on our website: https://www.campmkn.com/staff/job-openings/

-We provide all our waterfront staff with Red Cross certification, a Boating License, and First Aid & CPR.
-We provide all outdoor adventure staff with training and certification.

See our staff video at https://vimeo.com/376230195

Benefits: Working at Mah-Kee-Nac is much more than just another summer job….it's the experience of a lifetime. The personal growth, the rewards of working with children, the excitement of an active community, and the close friendships that you build will stay with you long after summer ends. This will be the most extraordinary hands-on learning experience you can find.

You'll have the ability to enjoy our incredible camp facilities and property throughout your summer. During your time off, you can explore beautiful scenic hikes, enjoy our fully-equipped fitness center, multiple athletic fields, and courts, a second-to-none 37-acre lake, and relax in our staff lounge with wifi and entertainment.

All interested applicants can apply directly to Camp Mah-Kee-Nac at www.campmkn.com/applynow, call 413-274-4092 to speak with one of our directors, or email emily@campmkn.com.
Leadership Staff: Waterfront Director
Our waterfront program is located on The Stockbridge Bowl, a stunning 372-acre lake! We instruct our campers in Waterski, Wakeboarding, Kneeboarding, Tubing, Kayaking & Canoeing, Stand-up Paddle Boarding, Sailing, and Swim Instruction. We're looking for skilled and passionate individuals who can lead and create an extraordinary environment on our waterfront and in our pool. This role provides a unique experience and learning opportunity for anyone, especially those seeking future employment in the outdoor adventure industry.

As the Waterfront Director, you will create creative and engaging age-specific programs for all waterfront activities and lead the team of lifeguards in daily activities.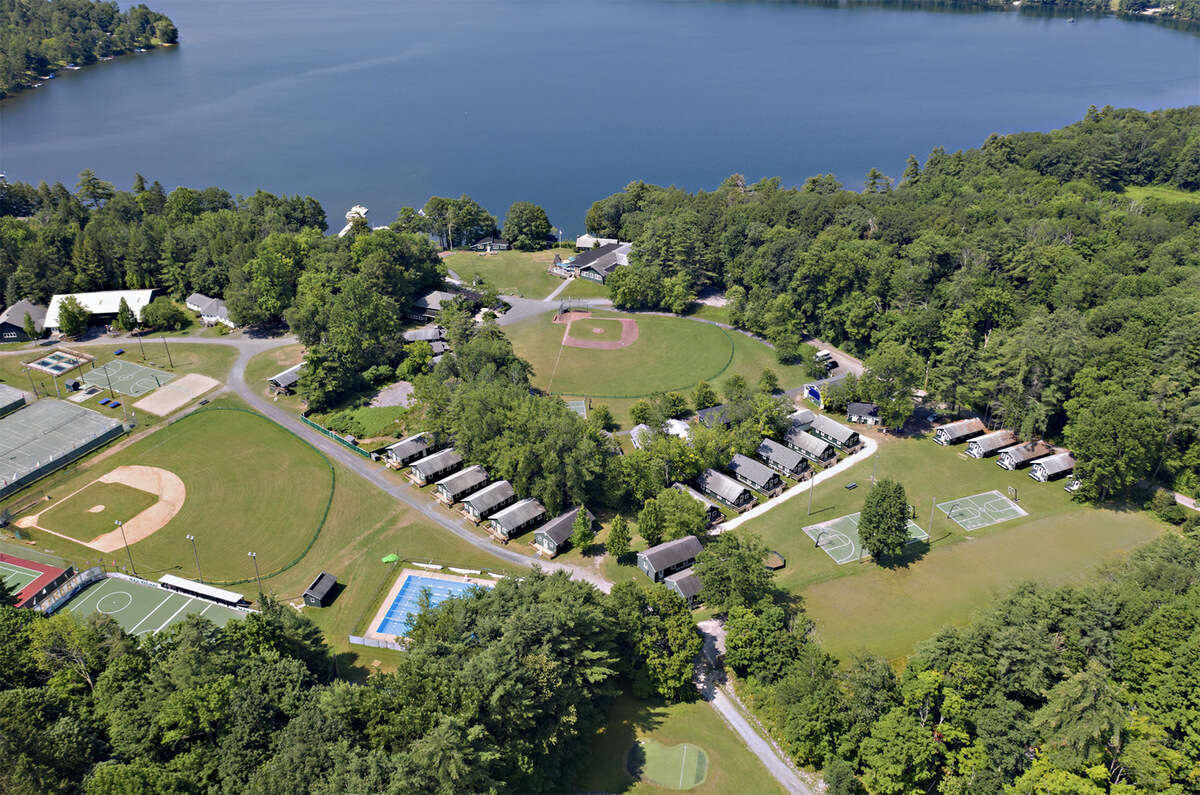 Sports
Archery
Baseball
Basketball
Bicycle
Field Hockey
Roller Hockey
Football
Golf
Gymnastics
Lacrosse
Soccer
Tennis
Volleyball

Other Positions
Adventure/Outdoor Recreation
Fencing
Culinary
STEM
Mountain Biking
Model Rocketry
Broadcasting/Podcasting
Journalism
Martial Arts
Cross Country/Track

Miscellaneous
Photography
Radio
Video
Outdoor Trip Leader

Arts & Crafts
Jewelry Design
Woodworking
Painting And Drawing

General Staff
Camp Counselor
Office Positions

Waterfront
Waterfront Counselor
Canoeing
Fishing
Kayaking
Sailing
Snorkeling
Swimming
Water Polo
Water Skiing
Windsurfing

Health & Safety
Nurse
Nurse's Assistant
EMT
Lifeguard
Water Safety Instructor

Kitchen
Cook
Food Prep
Baker
Dishwasher

Performing Arts
Music
Film Making

Academic
Science
Camp Newspaper

https://www.campmkn.com/2021-covidcare-faqs/
Summer Address
Camp Mah-Kee-Nac
6 Hawthorne Rd
Lenox, MA 01240
413-274-4092 (tel.)
Winter Address
2321 Chestnut Ave
Ardmore, PA, 19003
413-274-4092 (tel.)