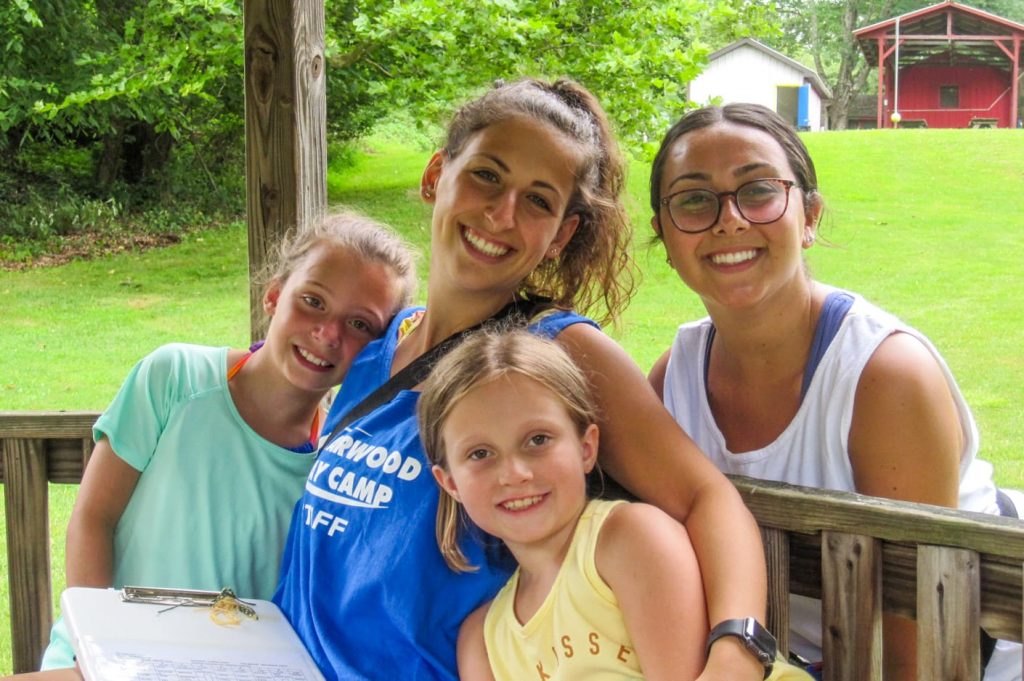 Being a camp counselor is probably the most fun and rewarding job you'll ever have!

Briarwood Day Camp is an eight week summer program for kids 3-15. If you like being outside, if you like working with kids and if you enjoy being a role model, working at Briarwood may be for you.

Located in Bucks County, PA, our 2022 season begins on Monday, June 20 and ends on Friday, August 12. Our camp day begins at 9:20 am and ends at 3:30 pm. We are closed Monday, July 4. No nights. No weekends.

We are hiring for all kinds of positions - from bunk counselors to athletic specialists to art specialists to lifeguards (and more). If you like to smile and you enjoy making a kid's day, we will find a position for you that works well.

Senior counselors (college aged and older) must be able to transport themselves to and from camp each day. We provide transportation for our junior counselors (entering 11th grade, 12th grade and freshman year of college). Lunch and an afternoon snack is provided for staff each day. Salaries are $1800+ for the summer for senior counselors and $800+ for the summer for junior counselors. Children of senior counselors attend camp with steeply discounted camp tuition.

Our staff has lots of teachers and people interested in education working at Briarwood but we also have pre-med students, rugby players, stay at home parents, finance majors and all kinds of happy people in between.

Come see what makes Briarwood so much fun and so memorable!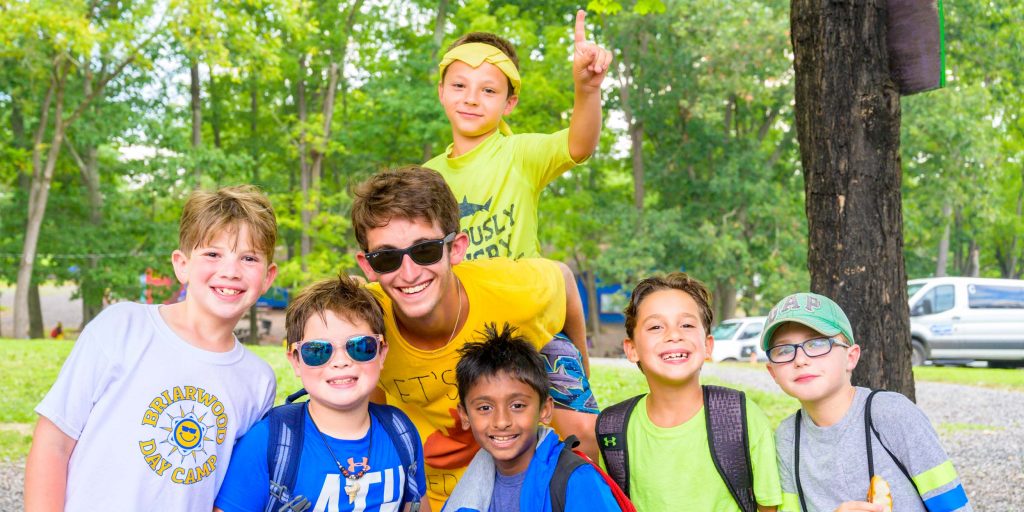 https://player.vimeo.com/video/368662782
Sports
Archery
Basketball
Bicycle
Field Hockey
Football
Gymnastics
Lacrosse
Soccer
Softball
Tennis
Volleyball

Waterfront
Waterfront Counselor
Canoeing
Kayaking
Swimming

General Staff
Camp Counselor
Maintenance Positions
Office Positions

Arts & Crafts
Ceramics
Painting And Drawing

Performing Arts
Drama
Dance
Acting
Circus
Music

Health & Safety
Nurse
Nurse's Assistant
Lifeguard
Water Safety Instructor

Junior counselor (entering 11th, 12th and first year of college) salaries are $800 and up for the summer.
Senior counselor with children attending camp get steep tuition discounts for their children.
Summer Address
1380 Creek Road
Furlong, PA 18925
215 598 7143 (tel.)
215 598 9813 (fax.)
Winter Address
1380 Creek Road
Furlong, PA, 18925
215 598 7143 (tel.)
215 598 9813 (fax.)