Kennolyn Camps are located in California in the Santa Cruz Mountains.

PLEASE APPLY IF:

- you are at least 18 years old

- you have completed a minimum of one year of college (or have equivalent experiences/life skills)

- you love the outdoors

- you want to make new friends from all over the world

- you have a positive outlook and a phenomenal sense of humor

- you have a strong work ethic

- you are hardworking, energetic, motivated and adaptable

- you are work well under pressure

- you have a big heart and love working with children!

AM I THE RIGHT FIT FOR KENNOLYN CAMPS?

We work and play hard. Do you have an outstanding work ethic? Do you love working with children? If your answer to these questions is yes, then you may be what we are looking for. Feel free to look at our website and submit an online application if you meet the minimum requirements. (Eligible to work in the US, have completed one year of college or job experience by June 2021, over the age of 18 by June 2021)

At Kennolyn a counselor or staff member is a well-rounded individual who can deal with anything they are given that day. We train our staff to become lifeguards and archery instructors etc. but what we look for every single day is that person who is driven by excellence

You may or may not come in with a lot of previous experience in the camp realm, but if you are a determined and compassionate individual who is not afraid to be a positive role model for our campers then we'd definitely like to hear from you.

Seeking Ropes Course Leaders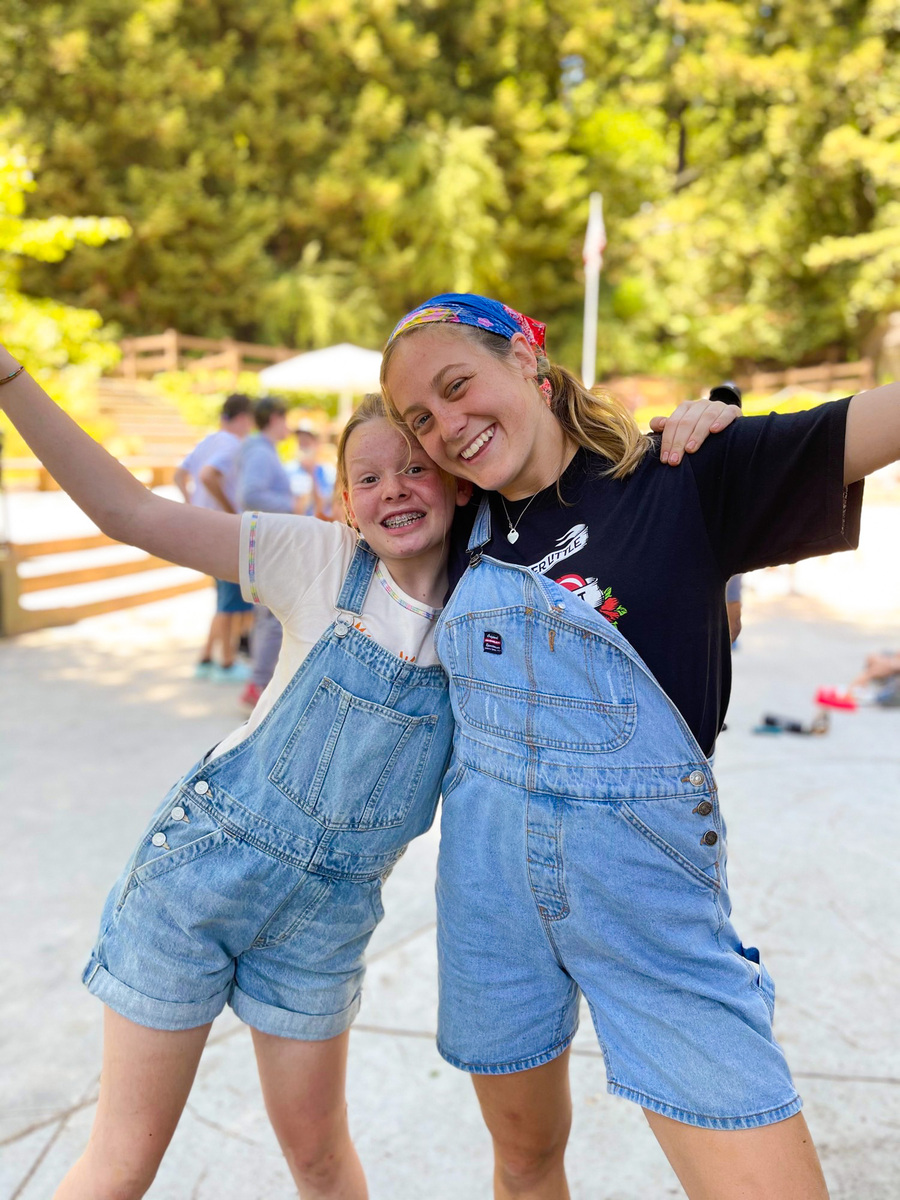 Our staff is our very heart and soul. You will be a mentor and a hero to our campers who come from near and far, and work as a leader for our ropes staff ensuring the proper operation of our ropes courses. You will live in a staff cabin. You will help run our ropes training and work the various courses and climbing wall on a daily basis. You need to have previous ropes course skills, but more importantly, be able to teach them safely to other staff and maintain them through observation throughout the summer. We welcome your application if:
You are at least 21 years old (for insurance purposes)
You have extensive ropes course experience
You love the outdoors
You have a strong work ethic and work well with others
You are enthusiastic, energetic, motivated and adaptable
You have a big heart and love working with children
You are excited for an overnight camp summer lifestyle in a drug and alcohol-free place
You are familiar with ACCT and American Camping Association standards
You are certified or have the ability to be certified ACCT 1 or 2 before camp
You have experience managing staff
You can safely instruct staff to belay and operate a ropes course and instruct campers on safety and techniques on the courses/walls. *some training provided
Waterfront
Waterfront Counselor
Canoeing
Fishing
Jet Skiing
Kayaking
Rafting
Sailing
Snorkeling
Swimming
Water Polo
Water Skiing

Other Positions
CA Class B drivers with passenger endorsement
Trapeze
Equestrian
Ceramics
Trip Leader
Animal Care
Lifeguards

Arts & Crafts
Ceramics
Fabric Design
Woodworking
Painting And Drawing

General Staff
Camp Counselor
Maintenance Positions
Office Positions

Sports
Archery
Baseball
Basketball
Bicycle
Field Hockey
Golf
Riflery
Soccer
Softball
Tennis
Volleyball

Miscellaneous
Photography
Video
Horseback Riding
Farming
Outdoor Trip Leader

Health & Safety
Nurse
Lifeguard
Water Safety Instructor

Performing Arts
Circus
Film Making

Academic
Computers - General
Teacher - General

We operated in 2020 and 2021 with ZERO cases of Covid . We expect to have some level of precautions in place for 2022, details to follow. Staff must be vaccinated for employment
Summer Address
8400 Glen Haven Road
Soquel, CA 95073
Winter Address
8400 Glen Haven Road
Soquel, CA, 95073
831 479 6714 (tel.)