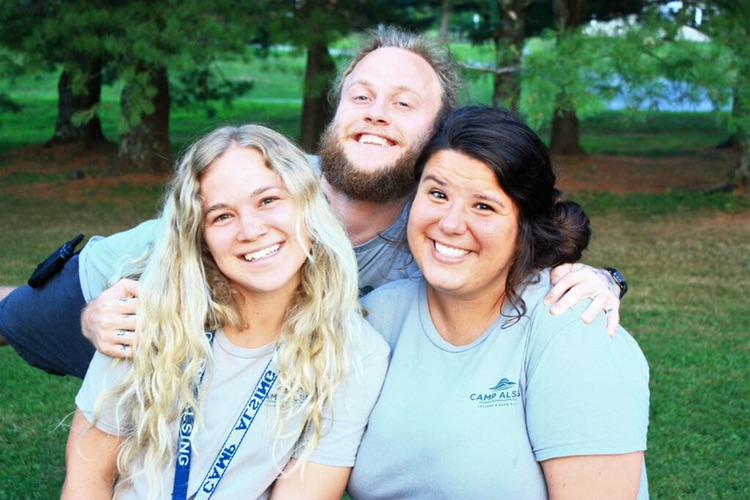 Camp Alsing is an overnight summer camp in Maine for young people, ages 9-22, with social communication challenges. We help campers expand their boundaries in a traditional camp environment.

At Alsing, we have high expectations of our "Coaches", and in return, we commit to providing coaches with solid training and the opportunity to have a transformative summer experience that will impact them both personally and professionally.

Being a camp counselor is exhausting and incredibly rewarding. If you love working with children and are ready for an incredible summer experience - please be in touch!

Position Summary

Coaches are mentors and role models for campers, and are also the primary caretaker for their assigned small group of campers. Counselors live in a college dorm setting with campers and co-counselors. Counselors eat meals with the campers, travel to activities with and guide campers throughout the day.

Preferred Training and Experience

- An enthusiasm and excitement to work with amazing kids, required

- Experience working with school-age children with Autism, or other special needs, preferred

- Summer camp experience preferred

- Outdoor education and other special skills, preferred


Essential Functions

- Creating a fun, exciting environment of activities and learning that inspire community, flexibility and growth.

- Participation in a variety of outdoor and indoor activities such as theater games, athletics, board games, swimming and boating.

- Uses training provided by Camp Alsing to help children grow in their social abilities and skills.

- Facilitate the development of a connected, engaged small group

- Manages, with assistance from the other camp leaders, the daily schedule of activities for camp.

- Participation in onsite staff training prior to camp session.

- Other duties, as assigned.
We care about our staff!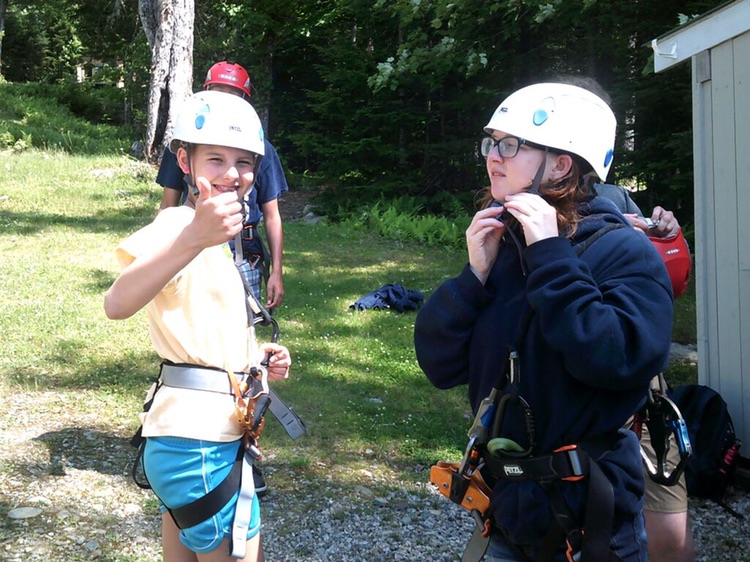 At Alsing, we are committed to providing strong training and ongoing support to our staff team. We have a great rate of return from our staff because they love being part of a strong team in the beauty of Maine, contributing their knowledge and expertise, feeling valued, having fun, being trusted by leadership and making friends that last a lifetime.

At Alsing, we hope to build a community of staff and campers with a diversity of experiences and identities, from all walks of life. We strive to create an equitable environment that builds awareness of and works against traditional biases – understanding this takes long-term work, but enriches the camp experience for us all.

Our community is fun, smart, supportive and engaged. Working at Alsing is a great resume-builder and we are supportive of our staff applying for future roles with referencing, informal career guidance and networking whenever possible - join us!
Health & Safety
Doctor
Nurse
Nurse's Assistant
EMT
Lifeguard
Water Safety Instructor
Special Needs Counselor

Waterfront
Waterfront Counselor
Canoeing
Fishing
Kayaking
Swimming

Arts & Crafts
Ceramics
Fabric Design
Jewelry Design
Woodworking
Painting And Drawing

General Staff
Camp Counselor
Assistant Director
Program Director

Sports
Archery
Baseball
Basketball
Field Hockey
Soccer
Volleyball

Performing Arts
Drama
Dance
Acting
Circus
Music

Miscellaneous
Photography
Video
Outdoor Trip Leader

Other Positions
Asst. Director
Asst. Program Manager - join us!

We ran a COVID-free camp in 2021 and look forward to doing it again 2022. We do institute various protocols to help protect the health of staff and campers and will determine specifics in spring 2022.
In 2022, we will require that all campers and staff members have been fully vaccinated against COVID19 and have had the necessary boosters by the time camp starts in June.
Summer Address
278 Whites Bridge Road
Standish, ME 04084
207-805-4155 (tel.)
Winter Address
81 Brighton Avenue
Portland , ME, 04102
207-805-4155 (tel.)