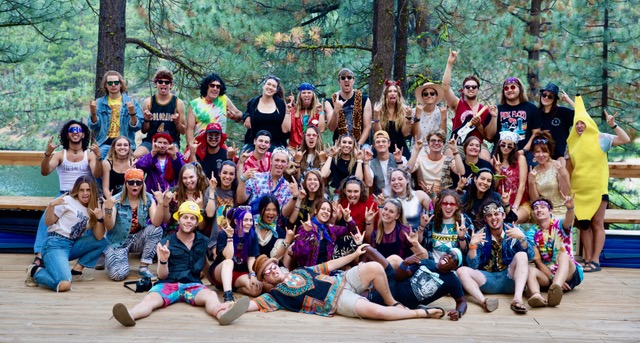 We will begin accepting staff applications for the summer of 2022 in January.

We look for individuals who want to spend their summer working with children in a structured outdoor setting.

Applicants must be at least 18 and have completed a minimum of one year of college.

To be considered for employment for the summer of 2022 applicants must be available to work for our full season, June 6 through August 20.

Those who live outside of our interviewing area will be required to submit a video interview if, after reviewing your initial application, we wish to proceed further.

We do not anticipate hiring staff outside of the United States.




Camp Philosophy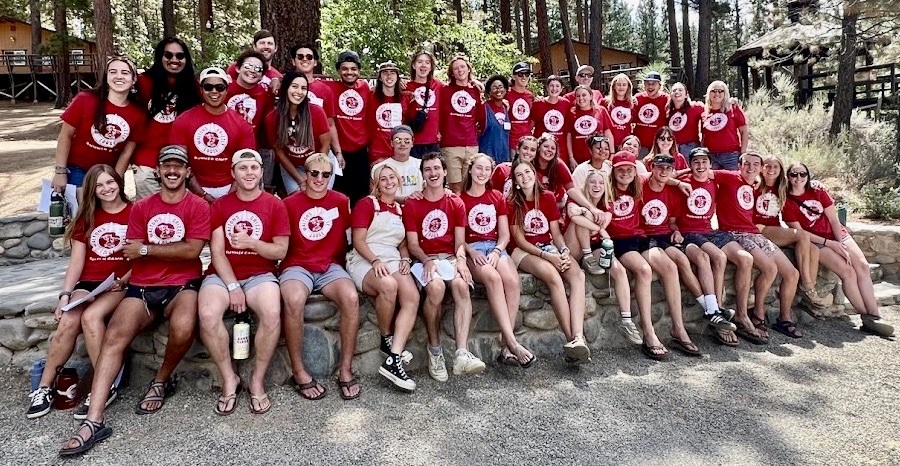 We believe in the magic of camp and its power to change lives. Our purpose is to extend the spirit and tradition of Mom and Pop Walton by continuing to transform the lives of all generations who experience Walton's Grizzly Lodge Summer Camp.

Core Values and Beliefs

We value creating a safe, natural, happy, secure environment where kids can be kids.

We believe in providing a structured program for children that:

Emphasizes a feeling of fun, family, friendship and belonging.

Encourages active participation in a wide variety of experiences.

Promotes the process of making choices.

We value respect for others and our environment.
Sports
Archery
Basketball
Football
Golf
Lacrosse
Riflery
Soccer
Tennis
Volleyball

Performing Arts
Drama
Dance
Acting
Music

Kitchen
Cook
Food Prep
Dishwasher

General Staff
Camp Counselor
Office Positions

Academic
Environmental Education

Waterfront
Waterfront Counselor
Canoeing
Fishing
Kayaking
Sailing
Swimming
Water Skiing

Arts & Crafts
Ceramics
Fabric Design
Woodworking
Painting And Drawing

Health & Safety
Nurse's Assistant
Lifeguard

Miscellaneous
Photography

Our camp staff is required to be fully vaccinated prior to the start of summer.
We are committed to running a quality program focused on the physical and emotional health of our campers. While the risk of contracting COVID cannot be eliminated, the guidelines established by the American Camp Association, the Centers for Disease Control and the state of California will serve as the framework for our COVID safety protocols this summer. Our local health department has also been a welcome partner in our preparation.
Walton's Grizzly Lodge is well suited for most of the current recommendations. The vast majority of our time is spent outside, and we emphasize health and hygiene at camp including regular hand washing, cleaning and sanitizing. As the situation evolves, we will assess and adjust as needed. Some activities and events may be altered based on current health recommendations.
The following protocols and policies were implemented for the Summer of 2021. Further changes may be necessary as additional state and county guidelines are provided as we prepare for the Summer of 2022.
(Updated 5/13/21)
Transportation: Campers will arrive by private vehicle. Transportation will not be provided to and from the Reno airport.
Opening Day: Drop-off procedures will be modified to minimize contact time with families including a drive-through format to meet and screen campers at the vehicle.
Program: To limit outside interaction, the horseback riding program will be paused for 2021. Overnight campout opportunities will be provided on site during two-week sessions..
Camper In Leadership Training (CILT) Program: The program will focus on the leadership aspects including assisting in the cabins, at meals and activities. Evening Staff House time and the CILT Day Out will not be part of the program for 2021.
Dining: We are creating an outdoor dining area for Summer 2021. Dining location will be based on current guidelines and may be in the Lodge, outside or a combination.
Households: Camper groups are housed in cabins. Cabins house 1 – 3 groups depending on the size of the building. Cabins will serve as camper "households." Camper groups may sleep in cabins, outside or a combination of inside and outside, depending on guidelines ahead of each session.
Masks: Campers will wear masks around campers from other cabins. Campers do not need to wear masks in their cabin, at their dining table, while swimming and when they are participating in activities with only their cabin group. Mask protocols will be updated as new guidance is provided.
Bunk Requests: We will continue to accept bunk requests for pairs only. We appreciate your support.
Pre-camp Surveillance and Testing: Staff, families and campers agree to participate in low-risk activities in the 14-days prior to arrival at camp. Campers will be required to document health status daily, observing for COVID-19 symptoms during this period. Campers and their families agree to avoid participating in social gatherings and activities where exposure to others outside their household may pose an elevated-risk of exposure to SARS-CoV-2. If COVID-19 symptoms develop during this time, camp participants must notify camp prior to arrival.
Two negative COVID-19 PCR test results must be presented upon arrival at camp. The first test must be taken within 3-5 days prior to the start of the camper's session and the second test is required to be taken and resulted on arrival day. The cost of both tests will be the responsibility of the family. Testing is not required for fully vaccinated (2 weeks after final dose) campers and staff.
Health Services: Camp healthcare staff will conduct daily screenings to assess campers and staff for illness. CDC guidance for isolation and quarantine of sick staff and campers and those with exposure or suspected or confirmed COVID infection, will be followed. Parents should be prepared to pick up their child from camp in the case a camper is unable to remain at camp.
Vaccination of Staff: Our resident camp staff will be fully vaccinated prior to the start of summer.
Summer Address
PO Box 519
Portola, CA 96122
530-274-9577 (tel.)
Winter Address
510 West Main Street
Grass Valley, CA, 95945
530-274-9577 (tel.)