PA Lions Beacon Lodge Camp is a very special place that provides the summer camp experience to children and adults living with special needs.

We are currently seeking Housekeepers, Cooks, Kitchen Helpers, RN/LPNs, and Counselors.

Residential Housekeepers - $9/hr + room and board (2)
Residential Cooks - $11/hr + room and board (3)
Residential Kitchen Helpers - $9/hr + room and board (6)
Residential Nurse - $14/hr + room and board (1)
These positions start June 3, 2022 and end on August 12, 2022.

General Counselor - $400/week + room and board
This position requires arrival to camp by May 27 and will begin Pre-Camp Training on May 28, 2022.
Seeking Camp Coordinator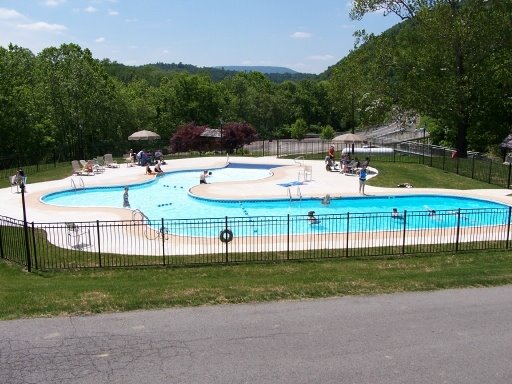 HOURS: During Camp Season: Hours determined according to need.
On-call 24 hours a day throughout.
Off-Season: Monday – Friday 7:30-4:00 (40 hours)
Available for all off-season programs/rentals/events

SALARY: Payable every two weeks

BENEFITS: Housing, Retirement, Paid Holidays, Paid-
Vacation, Social Security, Medicare, Workman's Compensation, Unemployment Compensation.
Utilities provided: Heat, Water, Wastewater, and Electric
Appliances provided: Washer/Dryer, Dishwasher, Stove, Refrigerator


SKILLS AND QUALIFICATIONS:
• Should have a bachelor's degree in therapeutic recreation; special education; recreation; or related field.
• A minimum of two years of administrative experience preferred.
• Experience working with special needs children and adults a must.
• Current CPR and First Aid certification.
• Ability to supervise counseling staff, and children & adult campers of all populations.
• Must be able to communicate effectively (i.e., campers with speech impediments and foreign staff).
• High energy, physically fit, determined, good character, integrity, reliability, and adaptability.
• Ability to plan, organize, and originate daily and offseason programs.
• Knowledge of the ADA standards.
• Computer literate: Word, Excel, Google Workspace Applications.
• Act 33, 34, and 114 clearances are required.
DUTIES (Included but are not limited to):
• Understand, accept, and interpret the purposes of the camp as per the "Charter & Bylaws" (see By-Laws Manual), Mission Statement, and Policy Manual
• Be a part of the determination of camp objectives and policies.
• Develop and implement programs, procedures, and practices for the summer and offseason programs.
• Recruit, hire, train, and supervise Program staff.
• Be part of the emergency response team during the Camping season
• Prepare and present reports at all Board meetings, help serve as public relations representative.

Annual
Other Positions
Housekeeper

Summer Address
114 State Route 103 South
Mount Union, PA 17066
814-542-2511 (tel.)
Winter Address
114 State Route 103 South
Mount Union, PA, 17066
814-542-2511 (tel.)