Spend the summer of a lifetime in beautiful Maine! Seeking College Students, Teachers and Coaches!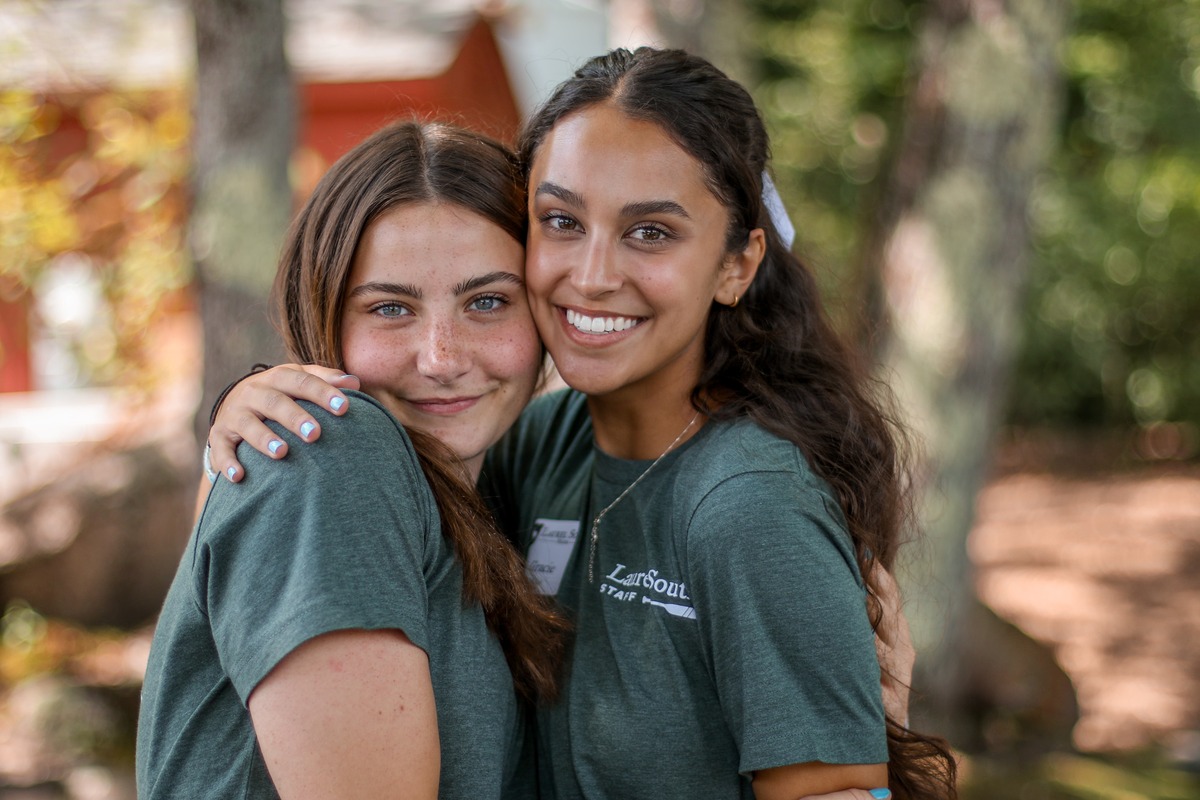 Laurel South is among the most prestigious, well respected camps in the country. Based on the premise that each child is unique and passionate about different interests. We offer quality instruction designed to allow children to participate in activities they love, while also allowing them to explore new and exciting activities.

Laurel South prides itself on our professional, family atmosphere, our top instruction and the lifelong friendships made each summer. Our staff is made up of collegians and professionals who have a desire to make a difference in a child's life.

Activity areas include Land/Water Sports, Fine Arts, Theatre, Adventure, Riding and more. Laurel South boasts top-notch facilities such as beautiful waterfront beaches, full-size theater, baseball fields, basketball centers, arts & crafts studios including photography & ceramics, ropes course with climbing wall, stables and riding rings, tennis courts, culinary center and more.

ADMINISTRATIVE STAFF: Area Heads, Supervisors, Office Manager and Campus Leaders
We are seeking dependable teachers and college students as Area Heads and Supervisors to supervise instructors in program areas which include Land and Water Sports, Arts, Theatre, Riding, Adventure and much more.

We are also seeking Campus Leaders to supervise counselors, campers and cabin areas. Enjoy a professional, family atmosphere while exercising leadership talents and skills.
Sports
Archery
Baseball
Basketball
Bicycle
Field Hockey
Roller Hockey
Ice Hockey
Football
Golf
Gymnastics
Lacrosse
Riflery
Soccer
Softball
Tennis
Volleyball

Health and Safety
Doctor
Nurse
Nurse's Assistant
EMT
CPR Instructor
First Aid Instructor
Lifeguard
Water Safety Instructor

Performing Arts
Drama
Dance
Acting
Circus
Music
Film Making

Kitchen
Cook
Food Prep
Baker
Dishwasher
Nutritionist

General Staff
Camp Counselor
Maintenance Positions
Office Positions

Waterfront
Waterfront Counselor
Canoeing
Fishing
Jet Skiing
Kayaking
Rafting
Sailing
SCUBA
Snorkeling
Swimming
Water Polo
Water Skiing
Windsurfing
Crew

Academic
Computers - General
Computers - Gaming
Teacher - General
Science
Language
Environmental Education
Camp Newspaper

Miscellaneous
Photography
Radio
Video
Horseback Riding
Farming
Outdoor Trip Leader

Arts and Crafts
Ceramics
Fabric Design
Jewelry Design
Woodworking
Painting And Drawing

Winter Address
P.O. Box 14130
Gainesville, FL, 32604
352-331-4600 (tel.)
352-331-0014 (fax.)