This Job Will Change Your Life!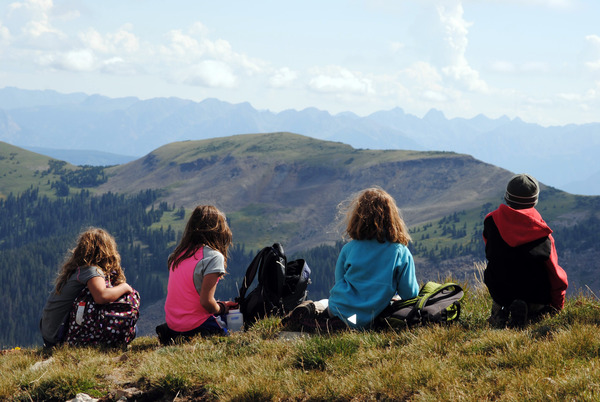 Colvig Silver Camps is seeking qualified, enthusiastic staff for the summer of 2019. Positions include Head Counselors, Assistant Counselors, Program Coordinators, Pathfinding Instructors, Expedition Coordinator, Rock Climbing/Ropes Course Coordinator, Arts & Crafts Coordinator, Wrangler, Assistant Wrangler, Range Instructor, Chef/Cook, Nanny, and Nurse. If interested, please read below for more detailed descriptions of the camp and specific jobs and then contact us for an application packet.

GENERAL OVERVIEW
Colvig Silver Camps is a coed, residential summer camp located near Durango, CO. If offers a strong mix of traditional camp programs and wilderness trips to campers 7-17 years old. The camp's philosophy is environmentally oriented and non-competitive, and its choice-based format is designed to develop self-esteem, leadership skills, responsibility, and teamwork. Above all, campers and staff members should expect a summer of fun and adventure. All employees of Colvig Silver Camps must be CPR and First Aid certified, have experience working with children and a strong desire to learn new skills. Summer employment includes room, board, laundry and training. The summer season is nine weeks of fun in the sun and clean air of the San Juan Mountains of southwestern CO. Learn and develop valuable skills working with children and other staff members.

Summer Employment Dates: May 30th - August 10th (Staff Training: May 30th - June 9th)
Other Positions
Head Counselors
Assistant Counselor
Wranglers
Climbing Coordinator
Arts and Crafts Coordinator
Expedition Coordinator
Chef/Cook

Miscellaneous
Photography
Video
Horseback Riding


Assistant Counselors: $2,250 for 10 weeks
Pathfinding Instructors: $3,135 for 11 weeks
Head Wrangler: $3,120 for 12 weeks
Assistant Wrangler: $2,820 for 12 weeks
Expedition Coordinator(s): $3,120 for 12 weeks
Photographer: $2,585 for 11 weeks
Arts and Crafts Coordinator: $2,805 for 11 weeks
*All compensation includes room, board, and travel allowance.

Summer Address
9665 Florida Rd.
Durango, CO 81301
(970)247-2564 (tel.)
(970)247-254 (fax.)
Winter Address
9665 Florida Rd.
Durango, CO, 81301
(970)247-2564 (tel.)
(970)247-2547 (fax.)