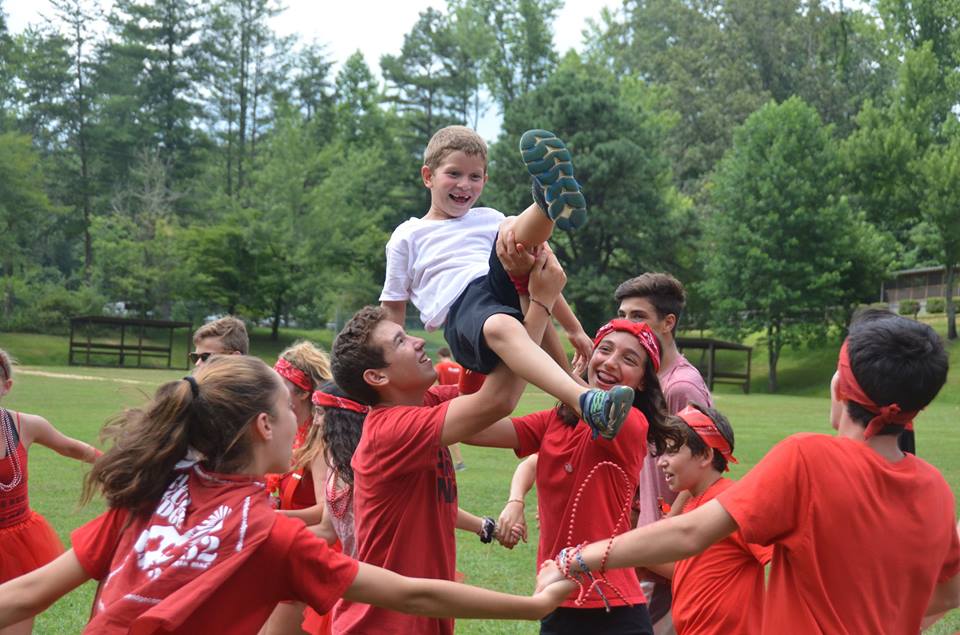 Camp Blue Ridge is a family operated, coed, activity oriented camp. Our camp and camp counselors offer campers ages 5-16 a selection of over 50 activities in the areas of athletics, aquatics, outdoor adventure and cultural arts. Our 250 acre facility includes multiple indoor and outdoor activity areas, a heated pool, two lakes and newly constructed cabins. We are located two hours northeast of Atlanta, Georgia in the southern Blue Ridge Mountains, elevation 2800ft.

A Camp Blue Ridge Camp Counselor needs to be an "activity oriented" individual, willing to work for the needs of the children. Staff members receive weekly days off, nights off and a salary competitive with all camps in our region. Our program facilities are exemplary and our living quarters are very comfortable.
Camp Blue Ridge-Our family's camp experience for 55 years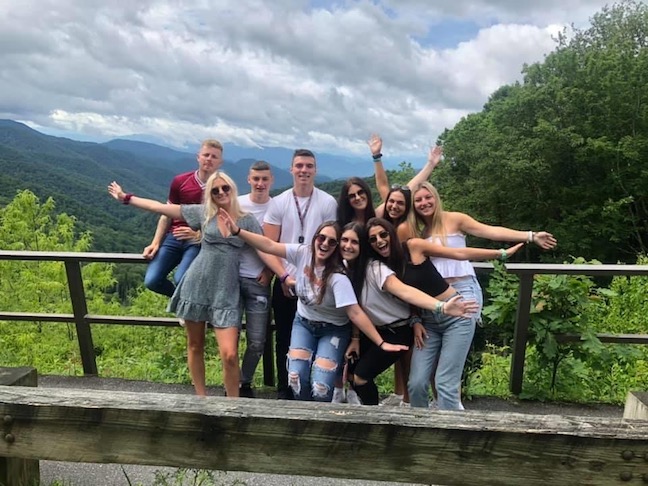 At Camp Blue Ridge we strive to develop an independent camper within a community setting. We offer children and teens an ever evolving collection of specialized activities in the areas of aquatics, athletics, outdoor adventure and the cultural arts.

Ages 5-16 will benefit from Camp Blue Ridge's safe and nurturing environment and focus on educational and social development, all nestled within 250 acres of the beautiful Blue Ridge Mountains in northern Georgia, 2 hours northeast of Atlanta. Take a look around our website for the answers to any questions you may have and you can also visit our summer camp promotional video for more details.
Waterfront
Canoeing
Fishing
Jet Skiing
Rafting
Water Polo
Water Skiing

Health & Safety
Nurse
Nurse's Assistant
EMT
Lifeguard

Arts & Crafts
Jewelry Design
Woodworking
Painting And Drawing

Miscellaneous
Outdoor Trip Leader

Other Positions
Boxing
DJ
Climbing
Zipline
Driver

Sports
Baseball
Football
Lacrosse

CBR'S 2024 MISSION
We are excited to be able to provide the wonderful camp experience that all of the Camp Blue Ridge campers wait all year for! We know how much CBR means to everyone, and we have been working non-stop to put measures in place that will allow our campers and staff to have a fun, healthy & safe summer.
➢ We continue to stay in direct contact with the CDC, American Camp Association, our local and state health departments, & medical/healthcare professionals.
➢ We continue to remain on track with our summer camp community sharing insight & recommendations.
➢We will make all cabin arrangements suitable, comfortable & safe.
➢ All program/activity areas and food service will be prepared, organized & cleaned in the safest manner possible.
➢ We will maintain the utmost transparency with direct and immediate communication from the Directors, staff & social media.
As always, your Camp Blue Ridge family is here to respond to your questions and concerns. Feel free to reach out to us by phone or request a zoom call at your convenience.
Wishing you all the very best and look forward to another amazing summer, our 55th @CBR.
Summer Address
355 Playhouse Dr.
Clayton, GA 30525
706-746-5491 (tel.)
786-955-2740 (fax.)
Winter Address
510 NW 84 Ave
Ste 101
Plantation, FL, 33324
954-558-4064 (tel.)
786-955-2740 (fax.)