Scroll to see all specialties.
Sports:
Arts:
Academics:
Outdoor/Adventure:
Miscellaneous:
Scroll to see all states:
Live on a genuine working farm this summer at a farm summer camp. Learn how to plant, tend, and harvest crops outside in the fields as well as inside a greenhouse. Some farms are entirely organic and promote sustainable living practices. Many farms have livestock and include instruction with respect to animal care. In any case, you will gain valuable life sustaining hands on experience while having fun at a farming camp this summer.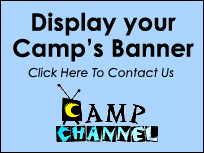 First-Time Camper Guarantee! Separate Teen Campus for teens only! Over 60 Daily Activities: Horseback Riding (no charge), Flying Trapeze, Paintball, ATVs, Private Tennis Lessons, Skateboarding, Bubble Soccer, Extreme Sports. Select your activities every morning! Modern Facilities. Mature Staff. Quality Instruction. 2-4-6-8 week sessions. Same family ownership since 1963. ACA accredited.
Stonewood Stables at Chapel Farms
Flowery Branch, GA
Atlanta area's finest summer camp - our 11th year offering this program.
Horsemanship Camp
Chuluota, FL
Farm Camp is a welcoming place where kids grow, and people make friendships that last a lifetime. Most importantly, it's FUN!
Fernbrook Farms Summer Camps
Chesterfield, NJ
NJ's premier nature camp engages campers by exploring the complex interconnectedness of our natural world on our 230-acre farm. Hands-on activities inspire campers to pursue their natural curiosities in our creek, meadow, forest, and more!
Marmon Valley Ministries
Zanesfield, OH
A Christian Camp focusing on horseback riding and outdoor fun! Daily Devotions and frequent challenges to grow in your walk with Christ. Christian Camp and Conference Association Member and American Camping Association accredited.
Camp Kindness
Saugerties, NY
Catskill Animal Sanctuary's summer day program is an educational opportunity for children that fosters compassion towards all living beings, with a focus on farmed animals, and the earth we all share.
Black River Farm and Ranch
Croswell, MI
Black River Farm and Ranch has been an girls horseback riding summer camp since 1962. Girls come to the BR for a worry-free summer experience. Black River caters to a wide variety of interests by offering a traditional camp program in addition to its excellent horseback riding program. Stay 3 nights to 4 weeks you can choose the session that is right for you. BR is ACA accredited.
Farm Life 101 - SonRidge Farm
Kings Mountain, NC
Come experience life down on the farm! Through character building & team work activities, forge memories & friendships that last a lifetime.
Jupiter Equestrian Camp
Jupiter, FL
Premiere Florida Equestrian Camp ages 5-95 Your child will have the experience of a lifetime! Jupiter Equestrian Center
Becket-Chimney Corners YMCA
Becket, MA
Rustic 4 week camp with a century of dedication to character development, our programs create life-changing experiences through body, spirit and mind
Petersen Family Farm Summer Camp
Riverton, UT
During our four day summer camp program your child will have a unique opportunity to make lasting memories exploring and learning on a real working farm.
A Day on the Farm Camp at Willows Edge Farm
Kuna, ID
So much more than just a horse camp! We offer kids a chance to live the "day in the life of..." experience.
Devine Farms Summer Day Camp
Newton, NC
Devine Farms summer camps will provide an engaging environment where campers will deepen their connection to the soil, plants, and animals that are the sources of their food. All camp sessions integrate hands-on farm and food activities, outdoor exploration, farm-based arts & crafts, and so much more.
Farm Experience Day Camp at Midway Farms
Albany, OR
The Farm Experience Day Camp provides your child with the opportunity to develop character, learn valuable life skills, make new friends, and discover new interests, all while experiencing real life on a biodiverse local organic family farm.