Scroll to see all program types.
Sports:
Arts:
Academics:
Outdoor/Adventure:
Miscellaneous:
Scroll to see all states:
Live on a genuine working farm this summer. Learn how to plant, tend, and harvest crops outside in the fields as well as inside a greenhouse. Some farms are entirely organic and promote sustainable living practices; many house livestock and include instruction with respect to animal care. Gain valuable life sustaining hands on experience this summer.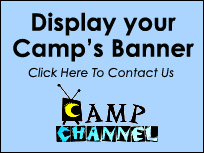 Gwynn Valley Camp
Brevard, NC
A traditional, farm and wilderness program for younger boys and girls that nurtures the child while fostering a connection with land and the simple joys of childhood. Established in 1935.
Farm Camp is a welcoming place where kids grow, and people make friendships that last a lifetime. Most importantly, it's FUN!
Jupiter Equestrian Camp
Jupiter, FL
Premiere Florida Equestrian Camp ages 5-95 Your child will have the experience of a lifetime! Jupiter Equestrian Center
Summer Camp at Devil's Gulch Ranch
Nicasio, CA
Devil's Gulch Ranch is a real working farm. Our mission is to connect children and young adults with agriculture, nature, and the ancestral past. At our camp kids will learn, work, play, and have the experience of a lifetime.
Time Stock Farm
Meadow Vista, CA
Camps for the beginner that teach not only riding but feeding, maintenance and grooming, as well.
Jackson Eco Farm
Athens, GA
We are a working farm and dedicated to educating others about small-scale farming.
Moonwater Farm Camp
Compton, CA
Day camp designed for youth who learn by doing. Hands on experience caring for animals, growing and cooking food, art making, and music. Weekly field trips to LA's best nature parks.
First-Time Camper Guarantee! Separate Teen Campus for teens only! Over 60 Daily Activities: Horseback Riding (no charge), Flying Trapeze, Paintball, ATVs, Private Tennis Lessons, Skateboarding, Bubble Soccer, Extreme Sports. Select your activities every morning! Modern Facilities. Mature Staff. Quality Instruction. 2-4-6-8 week sessions. Same family ownership since 1963. ACA accredited.
Horsemanship Camp
Chuluota, FL
Petersen Family Farm Summer Camp
Riverton, UT
During our four day summer camp program your child will have a unique opportunity to make lasting memories exploring and learning on a real working farm.
SJ Riding Camp
Ellington, CT
SJ is the best camp for the girl who loves horses! Improve your riding skills or learn to ride! Learn more about horses, take on the responsibilities of horse care, and have fun!
Farm Experience Day Camp at Midway Farms
Albany, OR
The Farm Experience Day Camp provides your child with the opportunity to develop character, learn valuable life skills, make new friends, and discover new interests, all while experiencing real life on a biodiverse local organic family farm.
Art Horse Camp at Stargazer Stables
Chesapeake, VA
Come enjoy both and indoor (art) and outdoor camp (horses, fishing, farm animals) this summer!
Marmon Valley Ministries
Zanesfield, OH
A Christian Camp focusing on horseback riding and outdoor fun! Daily Devotions and frequent challenges to grow in your walk with Christ. Christian Camp and Conference Association Member and American Camping Association accredited.
Intensive Equestrian program that also teaches holistic living, plant-lore and ceremonies.
Mountainview Ranch
Danby, VT
Our camps are perfect for horse crazy kids, because they are all about horses, horses and more horses!
The Country School Farm
Becks Mills, OH
Animal lovers return year after year to work and play at the Barker farm. Located in Ohio's Amish settlement. Nondenominational. Montessori. Since 1976